David Alaba Isn't Here for Himself, He's Here for the Community
08/03/2022
Community is important for David Alaba. The Real Madrid defender and three-time Champions League winner has been in his hometown of Vienna, Austria, for a short stint to celebrate the grand opening of his first football cage. The space is designed to give players from across the city a place to enjoy the sport in a venue similar to where his talents were found and nurtured. 
Working in collaboration with adidas Football, Alaba opened his new cage earlier this week, showcasing a painted mural that tells the story of his career in quick succession. From left to right, the painting shows how the 30-year-old's career started in Vienna before his transfer to Bayern Munich, and then to his current club Real Madrid. Imagery includes Alaba winning the Champions League – the most prized competition in club football – with both Bayern and Madrid. Rounding off the mural are highlights of Alaba's international career as Austria captain, where he led his nation to back-to-back European Championships with a strong vision to make it a hat-trick. 
Alaba's cage is now open for everyone. "It's great to see that there are kids in the space with people from different countries and religions, where everybody comes together and is themselves," Alaba tells Hypebeast. Current plans are being finalized around leagues and tournaments; including the Kafig League, a grassroots table with the main intention of strengthening communities while supporting groups of all ethnicities, genders, and religions in the city of Vienna. 
Hypebeast spoke with David Alaba about the opening of his new cage, equality across football, his Real Madrid pre-season, and much more.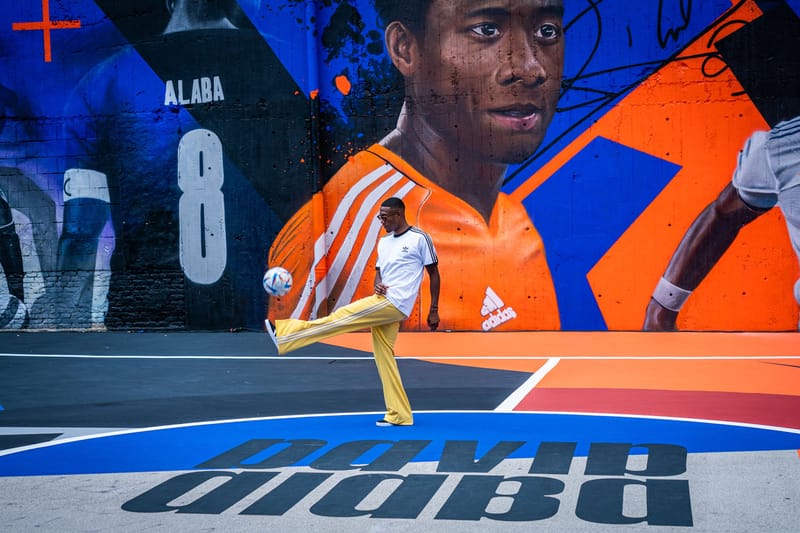 Firstly, congratulations on the opening of your new football cage. How was the unveiling and the event as a whole for you?
It was unreal, it was a moment that I will never forget. It was a moment full of gratefulness, but it was also emotional seeing all of those boys and girls out there in the cage. When I saw the kids, I saw myself in that moment and going back to my roots and my hometown of Vienna. I was born and raised in Vienna and I grew up in those cages like the one I was in yesterday. It was a nice moment for me to look back and being able to open my own cage, it is something I will never forget and what I feel grateful for. 
With the women's Euros just coming to an end, how much do you think it has inspired younger girls to get involved in the game?
It was really nice to see this Euros and see women playing at the highest level. Especially my country Austria, they came so close and were unlucky against Germany. It's really nice to look at the past and see how the game has changed and developed over the last couple of years, so it was good to see so many boys and girls at the cage yesterday where they all equally want to chase the same dreams.
What was life like for you growing up in Austria?
I had a nice childhood, I was always in the streets and enjoying my time with friends. I started playing football very late, I moved to a club when I was 10 called SV Aspern and before that, I was only in the streets playing football in the cages. So it was very important to me that the kids consider that anything is possible when you chase your goals and dreams. I dreamed from a very early age about being a footballer, so being able to give back and do the things that I am doing to help my hometown, I'm very grateful. 
From grassroots levels, all the way up to professional academies, how important are the younger generations of footballers to you?
It's very important, I think football is so big, not just in Austria, Germany or Europe, it's huge all over the world: Africa, South America, football is their biggest sport! You can really see the joy and the love for this sport, not only at the highest level, it starts very early. You can play anywhere, all over the world.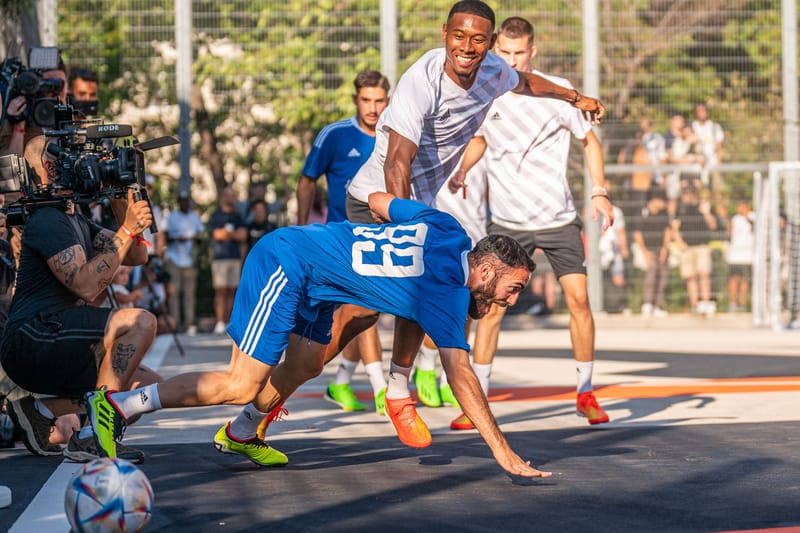 How has preseason been for you?
Most of all, it's been mainly the same as any other. We have been over to the States and had three games over there in Vegas, San Francisco, and L.A. We were based out in L.A. and it was nice to have this time together as a team and bond together, not just on the pitch, but outside of the field. It was nice going out of the normal facilities and seeing something different. The love we get over there is really nice, but on the other hand, we train very hard to try and prepare for the season and we know it's not going to be easy. 
How do you think football is growing in the U.S.?
Massive! The first time I was in the states was with Bayern Munich and that was a long time ago. We've been doing the U.S. tour for a very long time and we see that every year that it is growing and it's getting more popular. This year, we played in Vegas and San Francisco, and all of the seats were filled. We played in L.A. and I think the crowd was around 93,000 people, so it's really nice to see how football is growing over there. The MLS is improving every year and the stadiums are getting packed at the games, it's really nice to see. 
What are your plans going forward with your new football cage and the Kafig League?
The first idea was to open the cage in Austria and to get the kids out there, chasing their dreams and living their life. But also having this moment to enjoy and to feel free to do what they love, which is playing football with their friends. It is also great to see that there are kids in that space with people from different countries and religions where everybody comes together and is themselves. So we started with the cage and we want to have a lot of tournaments. There is also a league that involves all of the cages in Vienna, so we will see where it goes and what the future holds. We'll start with this one now and hopefully, in the future we can open more.
In other sports news, Anthony Joshua is reflecting on boxing and growing up in Watford ahead of his fight in Saudi Arabia in August.
Source: Read Full Article