Celebrities Have Paid Tribute To Disney Star Cameron Boyce Following News Of His Death
07/08/2019
The news of Cameron Boyce's death has prompted an outpouring of moving tributes from past castmates and celebrities who remember the 20-year-old as "a light that made many lives brighter."
Boyce, best known for his role in the Disney show Jessie and the franchise Descendants, died in his sleep on Saturday night after a seizure. His death was due to "an ongoing medical condition for which he was being treated."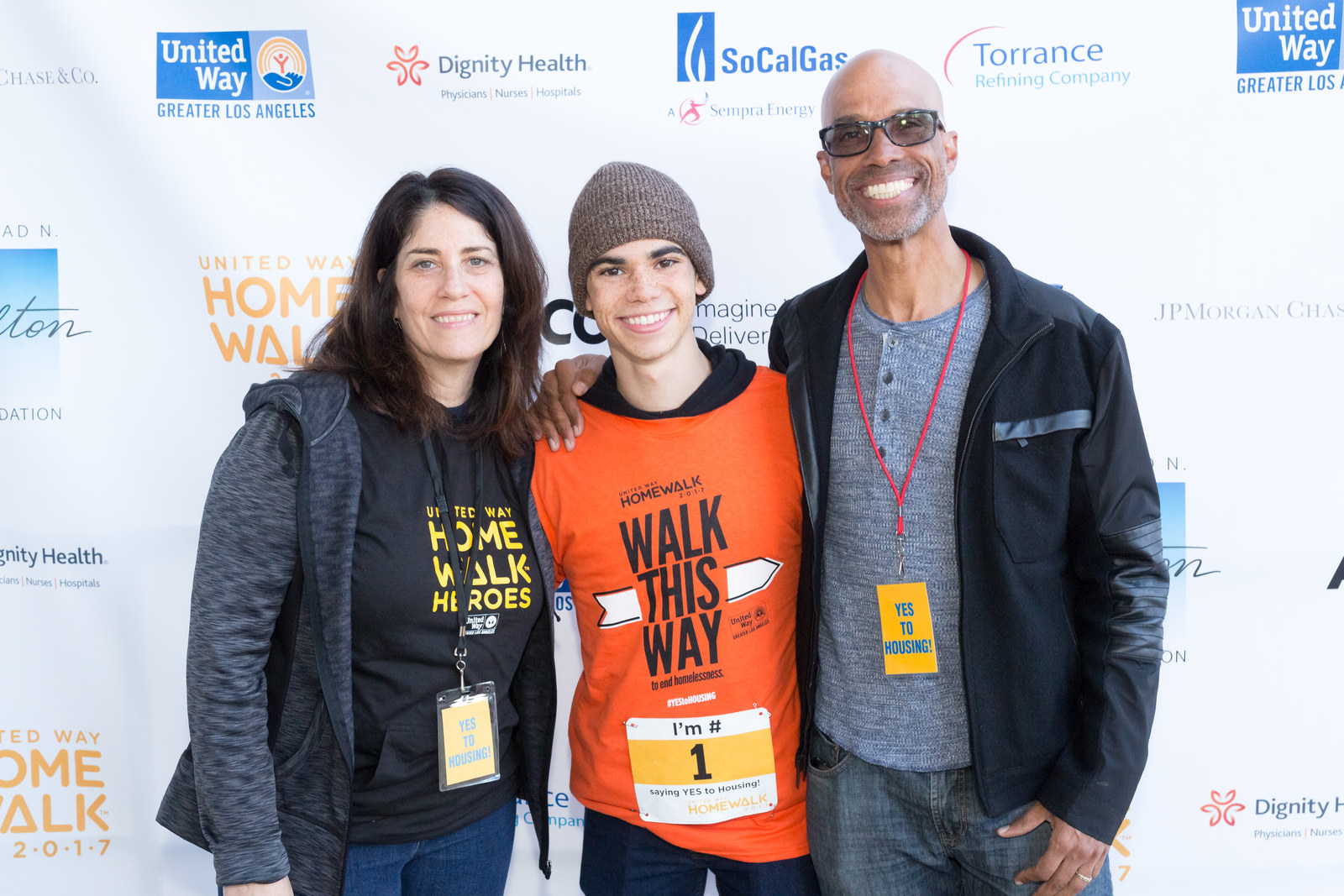 Leading the way with heartfelt messages were Adam Sandler and Skai Jackson, who both worked with Boyce. Sandler, who played Boyce's on screen dad in Grown Ups described the young actor as "Too young. Too sweet. Too funny"
Jackson described Boyce as "the big brother" she never had and expressed her distraught at the news of his passing writing "my heart will forever be broken."
https://instagram.com/p/BznJVjiHg4W/
Other Jessie actors posted messages online to remember the young star and extend their condolences to his family.
https://instagram.com/p/BzobaK7JGey/
In a written post, Josie Totah said that Boyce was "taken away too soon" and "had so much more to live."
Peyton List mourned her on screen brother, "the boy who left everyone feeling hopeful and full of love."
https://instagram.com/p/Bzn-AnmAGaI/
On-screen mum Christina Moore declared that "the world will forever be dimmer" in the wake of Boyce's death.
https://instagram.com/p/Bzn2Ol_JXMx/
Ross Lynch remembered Boyce as "a light that made many lives brighter."
https://instagram.com/p/BzogEZ6Fbfr/
"He was spirited, talented, kind, generous, funny and a shining light," wrote Grown Ups on-screen mum Salma Hayek.
https://instagram.com/p/BzoSt0So4Xr/
Wendy Raquel Robinson, who played Boyce's on-screen mother Cruella de Vil in the Disney TV movie Descendants wrote: "my heart is aching, praying for your precious family"
https://instagram.com/p/BzoJGmvFdeA/
Descendants 2 co-star China McClain uploaded a series of videos in tribute to her friend Boyce, expressing her disbelief at the news. She told followers that she was feeling "numb" and "empty."
https://instagram.com/p/BzpSooIH8at/
Wearing a hat belonging to Boyce, McClain said: "I lost my best friend. My closest friend, my longest friend. I will never again have a friend like Cameron."
Brenna D'Amico expressed disbelief telling followers "I don't have the words right now. All I can say now is that Cameron had so much more to do and so much more to give."
https://instagram.com/p/BzoTSuOJ4DN/
"It is small comfort that at least you shone more brightly in your few years than most do in a lifetime," wrote Keegan Connor Tracy, who stars in the Descendants franchise.
https://instagram.com/p/BznrRl1JANE/
Descendants director Kenny Ortega took to Instagram to pay his respects to Boyce, writing, "You were already an Angel in life. The Legacy you leave is magnificent! Love You My Forever Boy."
https://instagram.com/p/BzoLs6AlmDS/
Co-stars Sarah Jeffery and Dianne Doan also posted snaps of themselves and Boyce.
https://instagram.com/p/BzoYQINFuw7/
https://instagram.com/p/Bzohyqih0uj/
Black-ish actors Miles Brown, Marsai Martin, Yara Shahidi and Marcus Scribner all dedicated Instagram posts to the young actor.
https://instagram.com/p/BznGOmzF01m/
Martin joked that Boyce had been her "first ever celebrity crush" and shared that she had been unable to sleep following news of his death. "We will all miss you but we know you're in a better place. Until we meet again ♥️ rest well," signed off the 14-year-old.
https://instagram.com/p/BzobYHYn0Eo/
Shahidi, who had known Boyce from the age of four, shared a throwback picture of the pair with a caption recalling a memory of working together.
https://instagram.com/p/Bzn_kvqgBwu/
She wrote: "One of our first jobs together I was princess jasmine and you were buzz lightyear which is apropos because throughout the years your brilliance has only grown stronger and more unstoppable."
"He was a humanitarian, his heart filled with the need to use his platform to help others," wrote Marcus Scribner.
https://instagram.com/p/BzoCIN6H6im/
"Talented, kind, giving, beautiful, and kindred spirit," wrote former Disney star Raven Symoné.
https://instagram.com/p/BznQNTEldFW/
Hellboy actor Selma Blair shared that Boyce had a fan in the form of her 8-year-old son Arthur. She wrote: "I loved knowing such a soulful, talented young man was out there for my son to look up to."
https://instagram.com/p/BzoWT0fHEOT/
Spider-Man actor Zendaya tweeted in honour of Boyce.
Ade Onibada is a junior reporter at BuzzFeed and is based in London.
Contact Ade Onibada at [email protected].
Got a confidential tip? Submit it here.
Source: Read Full Article