Angelina Jolie Confirms Her Role in Marvel's The Eternals: "I'm Going to Work 10 Times Harder"
07/21/2019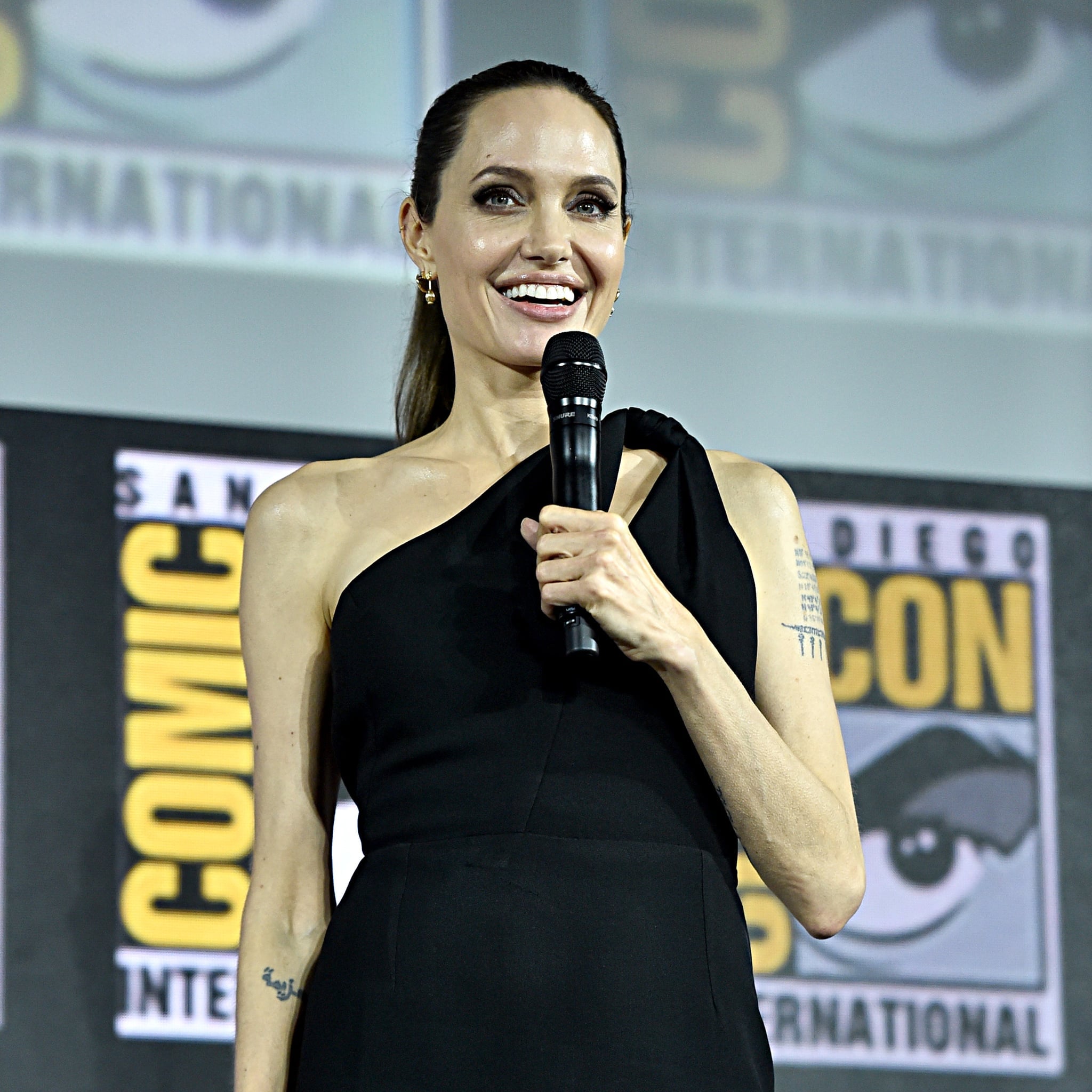 From wicked queen to international spy, Angelina Jolie has a wide variety of roles under her belt, and she can now add "Marvel superhero" to her résumé. The 43-year-old actress officially confirmed her participation in the MCU film, The Eternals, at San Diego Comic-Con on July 20.
"I'm so excited to be here," Jolie told the surprised crowd. "I'm going to work 10 times harder [than on previous action films], because I know what it means to be an Eternal, to be part of this family, we all know what the task ahead is, and we know what you deserve."
While details about Jolie's involvement are scarce at the moment, we do know The Eternals takes place millions of years ago. The story focuses on a cosmic group called the Celestials, which creates two super-powered beings called the Eternals and the Deviants. She's joined by costars Salma Hayek, Richard Madden, Lauren Ridloff, Kumail Nanjiani, Brian Tyree Henry, Lia McHugh, and Don Lee, to bring this project to life. Award-winning indie director Chloe Zhao takes the helm with a script written by Matthew and Ryan Firpo.
Jolie can add The Eternals to her list of upcoming projects, which includes Disney's Maleficent: Mistress of Evil. The highly anticipated sequel from Marvel's parent company is set to hit theaters on Oct. 18. The Eternals, on other hand, is slated to release on Nov. 6. It's been a while since we've seen Jolie on the big screen, and we can't wait for her return.
Source: Read Full Article