And Just Like That: Chris Noth Filmed a Fake Scene to Trick Suspicious Fans (and It Worked)
12/10/2021
Watch out! This post contains spoilers.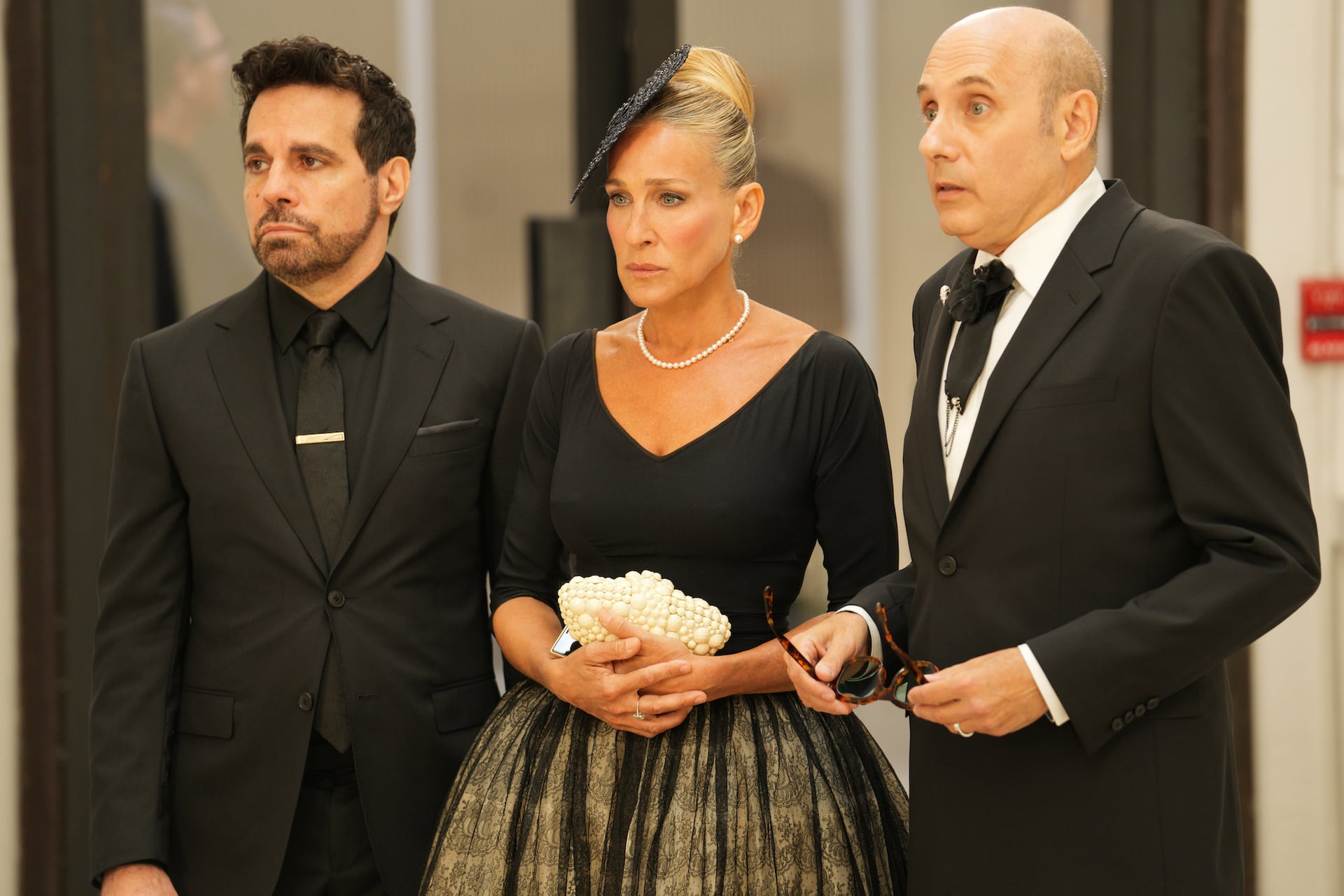 Mr. Big is winking at us from beyond the grave. After Chris Noth's character was killed off in the And Just Like That premiere on Dec. 9 due to an unexpected Peloton incident, Director Michael Patrick King revealed in an interview with Deadline that he had to take extra special precautions to ensure Mr. Big's death was kept under wraps before the show's debut.
Ahead of the show's premiere, leaked paparazzi photos from filming had fans buzzing about the funeral scene and who it might be for. To throw fans off, King wrote a fake scene and asked the cast to film it so that any subsequent paparazzi photos would discount theories about the major character death.
"I wrote a fake scene, so he and Sarah Jessica [Parker] put on costumes," King said. "[Chris Noth] said to me, 'You really want me to put a face of makeup on and come down and shoot a fictional scene at my funeral?' I go, 'Yeah,' because I really wanted the audience to be as surprised as possible before we did it. And that was one of the red herrings that we threw into the mix . . . I mean, if you're going to die that's the episode to die in."
The big reveal left many fans shocked and heartbroken, but Noth was fully on board with the surprising twist. "Chris was really pleased with the collaboration and we're both very happy with the daring choice to have Mr. Big come back and go," King said. "First of all, Chris has an incredible love-hate relationship with Mr. Big. I've been with him when 35 people have chased him down the street screaming, 'Mr. Big!' I get it. It's a lot to take on."
Source: Read Full Article