A Reminder of Who Derek Peth Proposed to His Last Time on Bachelor in Paradise
08/08/2019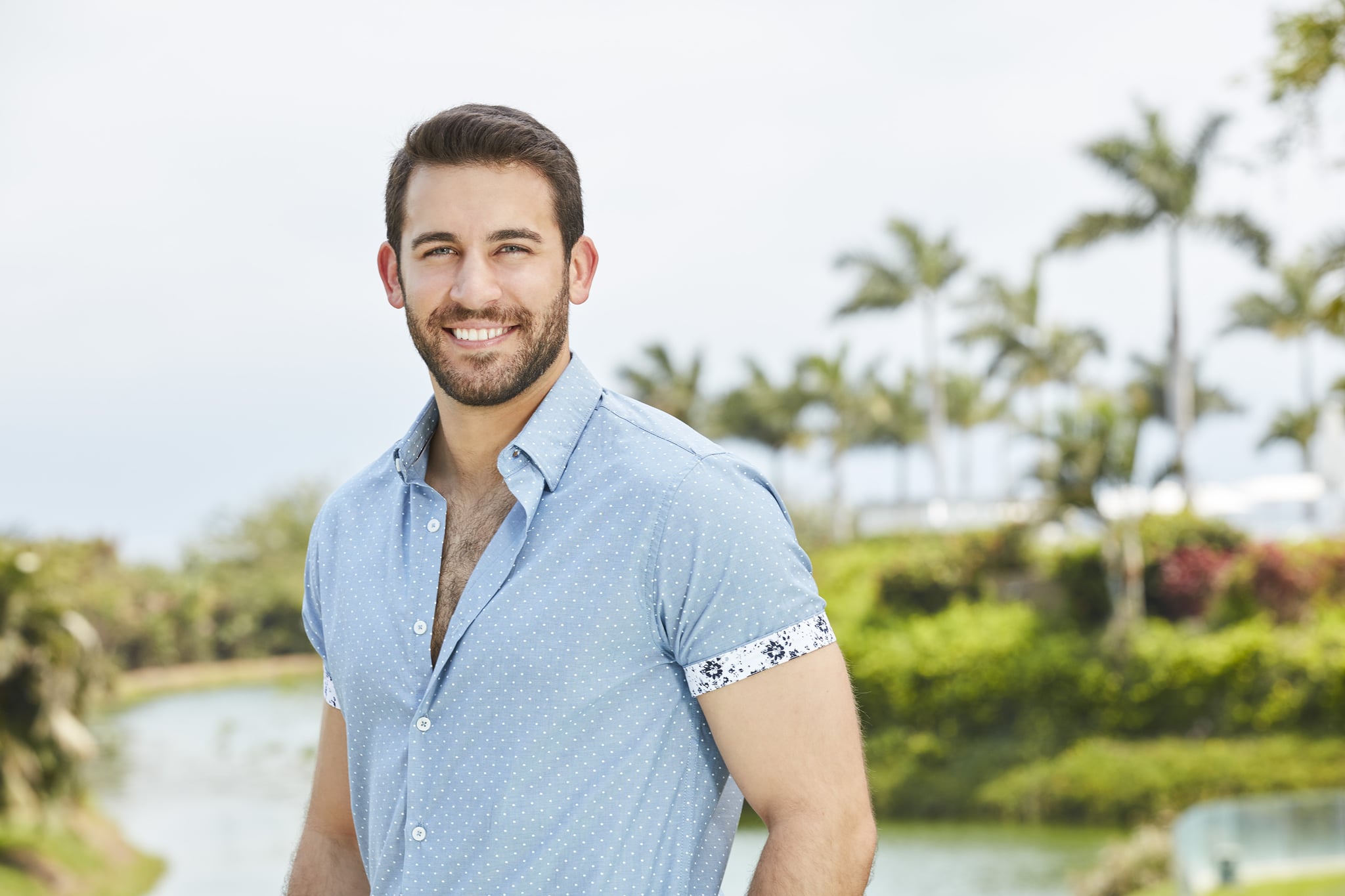 The Bachelor in Paradise process can work, as we've seen with multiple couples. However, a proposal doesn't guarantee a happily ever after. That's what happened in Derek Peth's case, which is why he's back for season six. Let's take a quick walk down memory lane to refresh our minds on Derek's history on the Bachelor franchises.
Derek first stepped onto our TV screens on season 14 of The Bachelorette. He was confident that his two-on-one date would go his way, but his chances with JoJo Fletcher ended when she sent him home that night.
Fast forward to 2017 when Derek entered season four of Bachelor in Paradise. That's where he met Taylor Nolan, who was on season 21 of The Bachelor. You might remember her feud with Corinne Olympios, who was also fighting for Nick Viall's heart, where she made "emotional intelligence" the phrase of the episode.
During their time in Paradise, Derek and Taylor were one of the strongest couples and fell in love. During the in-studio finale, Derek got down on one knee and proposed to Taylor. She accepted and they were together until the following June. That's when we found out that they had broken it off.
https://www.instagram.com/p/BhvGNNTnIW1/
"It is with much sadness that we have decided to end our engagement," the couple said in a statement to Us Weekly on June 26, 2018. "We put everything we could into our relationship and are heartbroken to go forward separately, but we know this is the best decision for the both of us. We will still be present in each other's lives with support, admiration, and respect for each other."
It turns out that distance played a role in their split. Derek lived in New York City and Taylor lived in Seattle, WA. It's been over a year since their breakup, but Taylor voiced some thoughts when she found out her ex would be appearing on the new season of BIP. When prompted if she would be watching season, she gave her feelings on it.
"Initially, I had thought, yes. Initially I thought, you know, oh yeah like I'm several seasons removed now, I don't really know any of the people that are on," she said on her podcast Let's Talk About It With Taylor Nolan. "And then I found out that Derek was going on, and then I was like, you know maybe next season."
It must be stranger for Derek to go back to the place where he fell in love with his ex-fiancée, but life goes on, and we hope both parties find their forever.
Source: Read Full Article