A New Scheme Hopes to Turbo-Charge the Careers of British Black & POC Designers
11/16/2021
Last year, in the wake of the worldwide Black Lives Matter protests, Grace Ladoja and Alex Sossah — co-founders of the London creative agency Metallic — began to think about how they could better effect change in their own industry.
Both Ladoja and Sossah are Black, and had long been aware of the obstacles blocking people of color from securing meaningful fashion and creative roles. Specifically, they had witnessed how challenging it could be to make inroads in industries that are so dependent on knowing the 'right' people to make introductions, and where jobs are often offered to friends before they are even publicly listed.
"I met my peers by working multiple jobs," says Sossah, who has previously worked as a club promoter, stylist, creative director, and on special projects for Nike. "We didn't have those family connections, or the support networks that might come automatically when you're from a more privileged background. So I guess automatically, we had to create our own support system, and our own network."
"The most important thing we could give them is access"
It has meant, though, that they and other POC creatives have often been overlooked by their peers, and denied opportunities in favour of their white colleagues. "It was the elephant in the room," says Sossah. "But I don't think anyone was taking it seriously."
The pair decided to bypass the traditional routes into top-tier jobs, and to focus on creating their own avenues. To that end, last July, the pair launched the Metallic Fund, a funding and mentorship program for Black and POC creatives. They distributed £150,000 (around $200,000 USD) in grants to various emerging figures from the fashion, music, and film industries, and paired them with mentors who offered one-on-one guidance.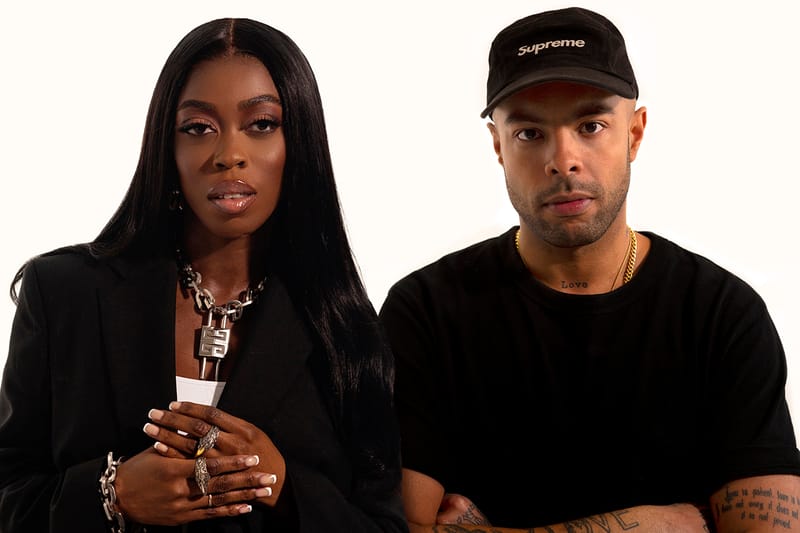 Grace Ladoja and Alex Sossah.Metallic
This year, they are more ambitious. Today marks the launch of the Fashion Design Programme, a landmark educational project for Black and POC designers based in London. Six successful applicants will receive an eight-week intensive design course which will offer an accelerated path through most areas of the contemporary fashion industry: from design to branding to PR to sales. The course, Sossah stresses, will be entirely free for the winning applicants.
Most significantly of all, the classes will be led and run by a cherry-picked committee of powerhouse names from the worlds of fashion and streetwear. That includes ACRONYM's Errolson Hugh, Casablanca's Charaf Tajer, Yoon Ambush, Martine Rose, and the globally renowned stylists Carlos Nazario and Ib Kamara.
They'll sit alongside behind-the-scenes (but equally heavyweight) figures including Lucien Pages, whose Parisian PR agency represents clients including sacai and Jacquemus, and Fraser Cooke, a senior director at Nike — who, incidentally, gave Sossah one of his first big career breaks. "It's our network, our family," says Sossah. "Pretty much everyone we asked said yes."
The sportswear retailer