17 Movies For People Who Love Music But Hate Musicals
07/02/2019
Hello, my name is Ehis and I LOVE music. Like, live, eat, breathe music. That being said, I hate musicals. Something about people randomly breaking out into song at pivotal points during the plot does NOT do it for me.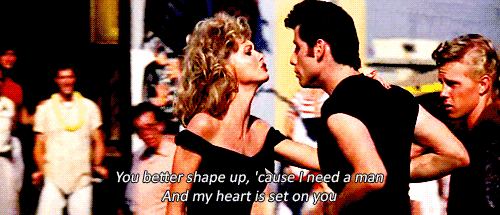 Please, just talk to each other.
So I decided to compile a list of movies for like-minded people who also love music but hate musicals:
1.
Nick & Norah's Infinite Playlist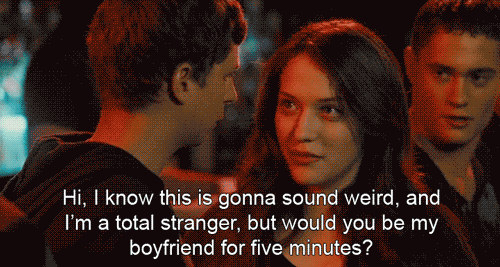 What it's about: Two indie rock-lovin' teens (Nick and Norah), who are running away from their relationship problems, meet at a bar in NYC. What started off as a quick favor turns into a night of second loves, wacky adventures, and the hunt to find the band, Where's Fluffy.
Best song: "After Hours" by We Are Scientists
2.
Josie and The Pussycats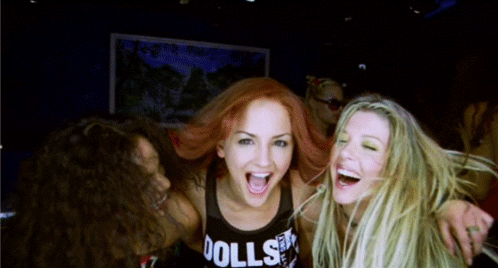 What it's about: Three feline-inclined gal pals — Josie, Melody, and Valerie — get plucked from obscurity and become the top charting band in the US. But not everything is what it seems when they realized they weren't discovered for their talent, but rather their ability to market consumer goods to the youths of America.
Best song: "Pretend To Be Nice" by Josie and The Pussycats
3.
Begin Again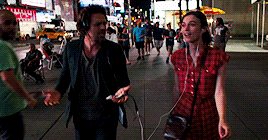 What it's about: A down-on-his-luck music producer, Dan, meets down-on-her-luck song writer, Gretta, in a bar in NYC. After they discuss the downfall of the music industry and its lack of good tunes, Dan and Gretta decide to make an album to show his former partner and her sell-out ex-boyfriend that they STILL GOT IT!
Best song: "Coming Up Roses" by Kiera Knightly
4.
Garden State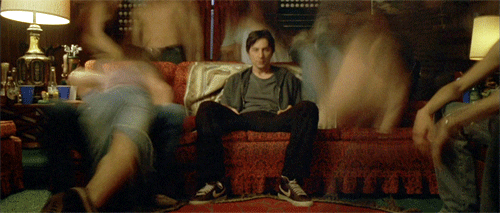 What it's about: A depressed and heavily medicated actor named Andrew returns home to New Jersey to attend his mother's funeral. In his few days at home, he comes to terms with his troubled relationship with his father, Gideon, opens himself to love with a quirky epileptic named Sam, and reassesses his apathetic view on life.
Best song: "New Slang" by The Shins
5.
Pride and Prejudice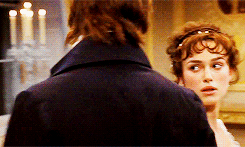 What it's about: Two stubborn-ass humans, Elizabeth Bennett and Mr. Darcy, fall in love against all odds in 19th century England. They overcome their ~preconceived prejudices~ and ~prideful temperaments~ long enough to admit that they're perfect for one another despite being from different classes.
Best song: "A Postcard to Henry Purcell" by Jean-Yves Thibaudet
6.
Guardians of the Galaxy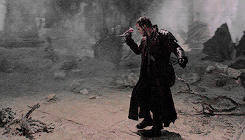 What it's about: A rag tag group of beings from across the universe — Gamora, Drax, Rocket, and Groot — come together under the leadership of Peter Quill — equipped with his Walkman — to keep one of the infamous infinity stones from falling into the wrong hands.
Best song: "O-o-h Child" by The Five Stairsteps
7.
August Rush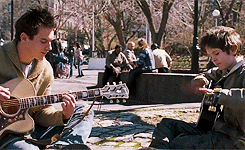 What it's about: Evan (stage name: August Rush) is a homeless boy turned prolific busker who runs away to NYC to find his long-lost parents. Unbeknownst to Evan/August, who's amassed critical acclaim as a musician, both his mother and father are looking for him. His mother, Lyla, recently found out he was alive after believing he died in childbirth and his father, Louis, recently found a way to get in contact with Lyla, whom he lost touch with 11 years prior.
Best song: "Dueling Guitars" by Heitor Pereira and Doug Smith
8.
Empire Records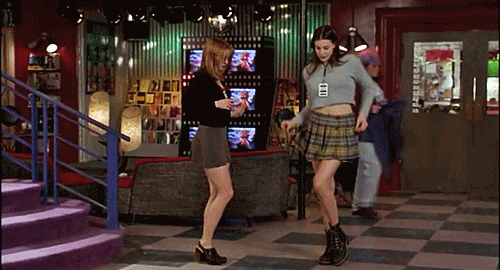 What it's about: A group of misfit teens who work at Empire Records have a HELL of a day as they try to save the store from closing.
Best song: "Til I Hear It From You" by Gin Blossoms
9.
That Thing You Do!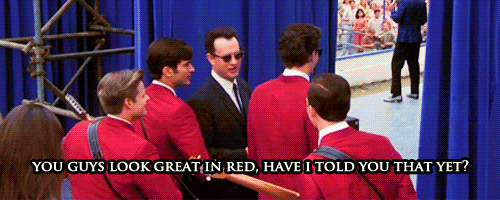 What it's about: After Guy steps in for their indisposed drummer, The Wonders go from a non-existent band to Billboard-charting super stars. Their rise to fame isn't without its hurdles, though, as they have to deal with stage fright, many a press tour, and a too cocky for his britches lead singer.
Best song: "That Thing You Do" by The Wonders
10.
Almost Famous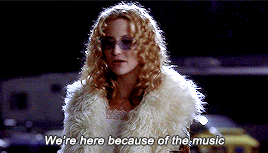 What it's about: William, a 15-year-old prodigy, is hired by Rolling Stone magazine to follow the band Stillwater and write a piece on them. Even though he was supposed to remain objective, William gets sucked into the life of sex, drugs, and rock 'n' roll.
Best song: "Tiny Dancer" by Elton John
11.
School of Rock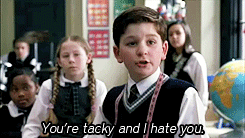 What it's about: Dewey Finn, who just got kicked out of his band and is behind on rent, takes a substitute teacher gig to make some extra money. The problem? He's not a teacher — he's just moonlighting as one. Instead of teaching the students lessons, he forms a band with the kids to compete in Battle of the Bands against his former bandmates.
Best song: "School of Rock (Teacher's Pet)" by School of Rock
12.
Pitch Perfect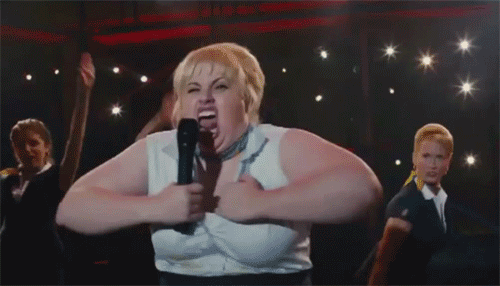 What it's about: Becca, a rebel without a cause, is forced to become a more active member in her college community at the request of her father. When she joins the Bellas, the all-female a cappella group on campus, Becca is immersed into the underground show choir scene where poppin' tunes, dope friendships, and a saucy love interest awaits her.
Best song: "Bright Lights Bigger City/Magic" by The Treblemakers
13.
High Fidelity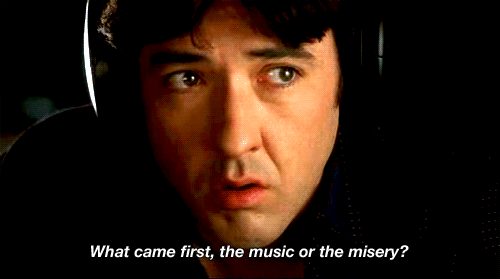 What it's about: Rob, the owner of Champion Vinyl, seems to have everything figured out EXCEPT for why he's a failure at relationships. After listing his top-five most memorable breakups, he decides to delve deeper into why he can't commit in an effort to win back his most recent ex-girlfriend Laura.
Best song: "Everybody's Gonna Be Happy" by The Kinks
14.
Burlesque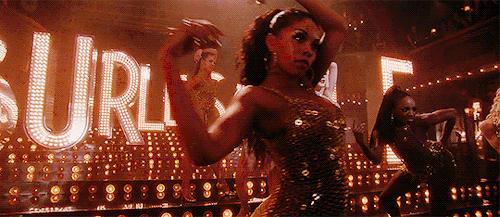 What it's about: Aspiring singer Ali moves to Los Angeles to pursue her dream. When she gets there, she falls into the world of Burlesque and is taken under the wing of club owner Tess. After fighting to get on stage — and also shutting down the haters in her way — Ali makes it onto the Burlesque stage, where she makes a name for herself.
Best song: "Express" by Christina Aguilera
15.
Music & Lyrics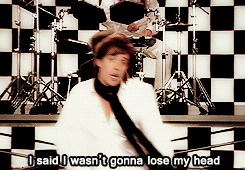 What it's about: Alex, a washed-up pop star from the '80s, is tasked with writing a pop song for the new teen sensation Cora Corman. Having trouble with writing his lyrics, he hires Sophie, a former creative writing student/current plant waterer, to help him write.
Best song: "Pop! Goes My Heart" by Pop
16.
Straight Outta Compton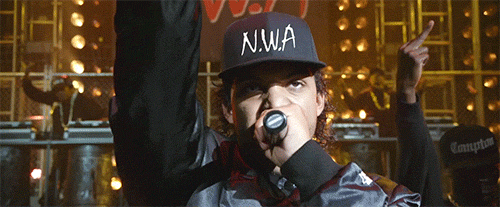 What it's about: This biopic chronicles the rise of N.W.A. in early-'90s Los Angeles and their eventual separation which lead to the notable breakout careers of Ice Cube and Dr. Dre.
Best song: "Fuck Tha Police" by N.W.A.
17.
Juno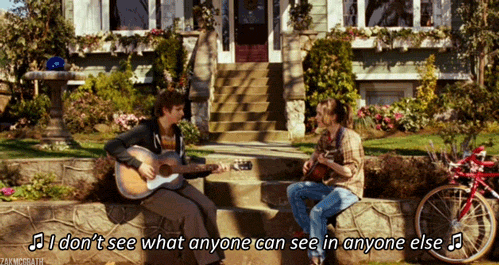 What it's about: Juno MacGuff, an offbeat yet cool as heck teen, discovers that's she's pregnant and the father is her friend and admirer, Paulie Bleeker. Juno, after deciding to keep the baby and give it up for adoption to a couple she found in the Pennysaver, spends the rest of the year trying to be a normal high school student — and all the struggles that come with that — who just so happens to havve a bun in the oven — and all the struggles that come with that.
Best song: "Sea of Love" by Cat Power
Source: Read Full Article