15 Creatively Repurposed Things That'll Make You Say, "Damn, That's Crafty As Hell"
07/14/2019
1.
This shelf repurposed from a grand piano: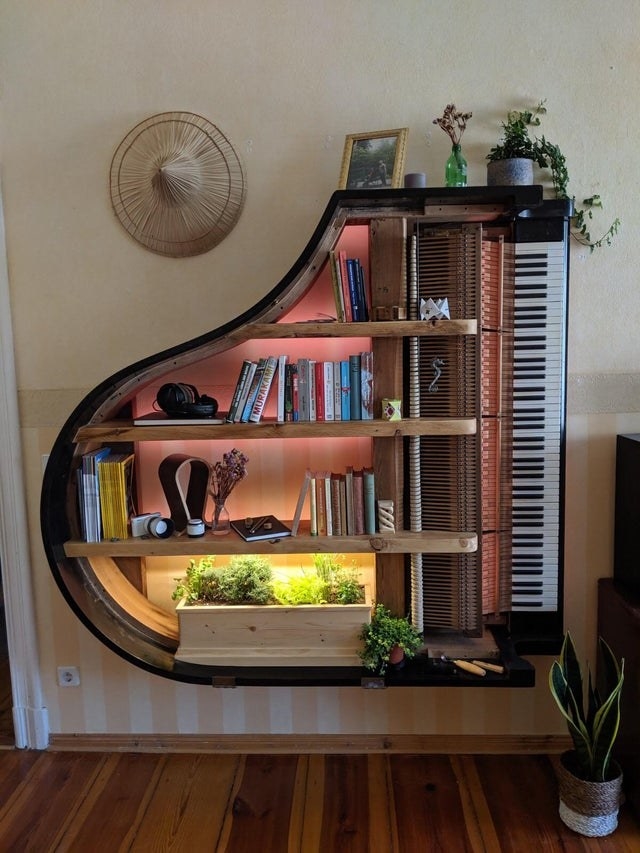 2.
This Patron bottle that's now a soap dispenser: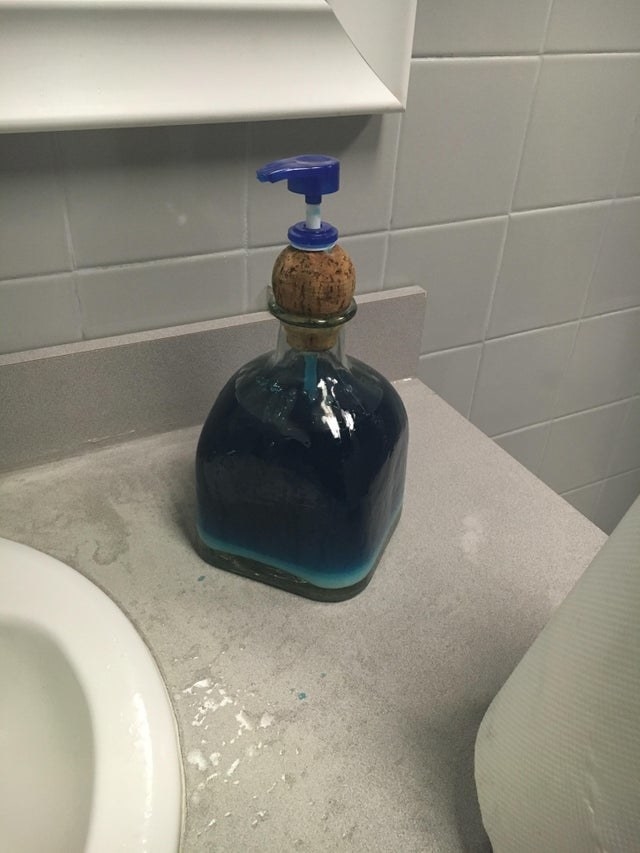 3.
These old VHS tapes made a great birdhouse: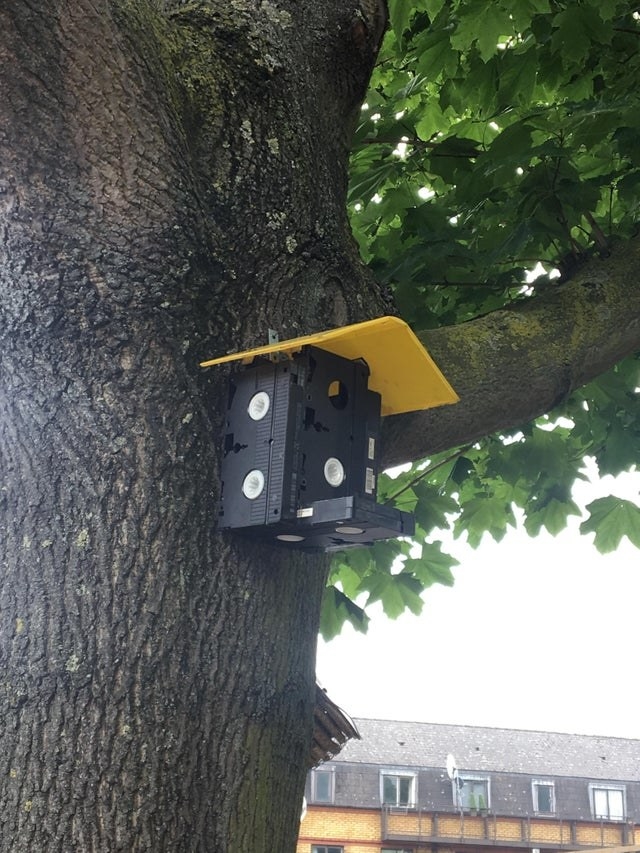 4.
This building made of old shipping containers: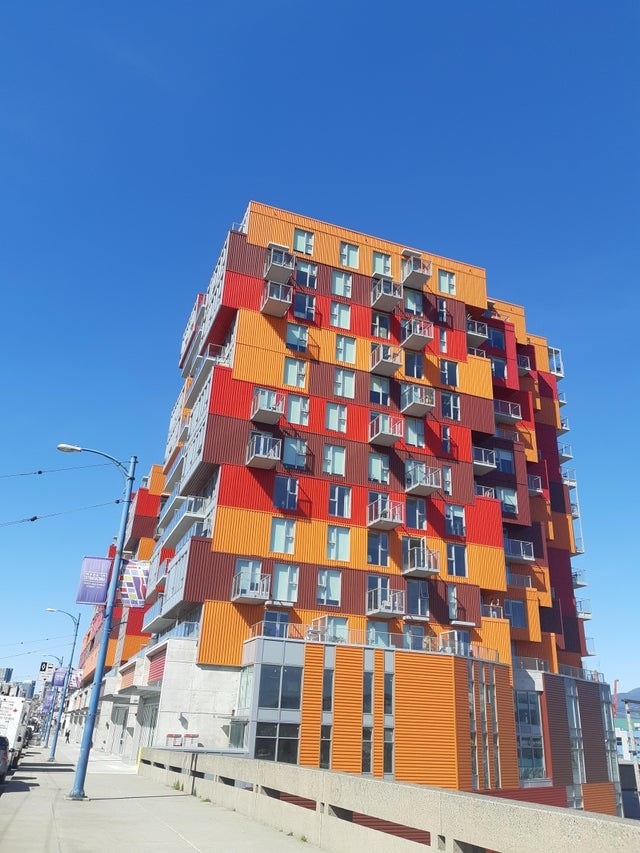 5.
THIS WRAPPING PAPER MADE FROM OLD TACO BELL SAUCE PACKETS!!!!!!!!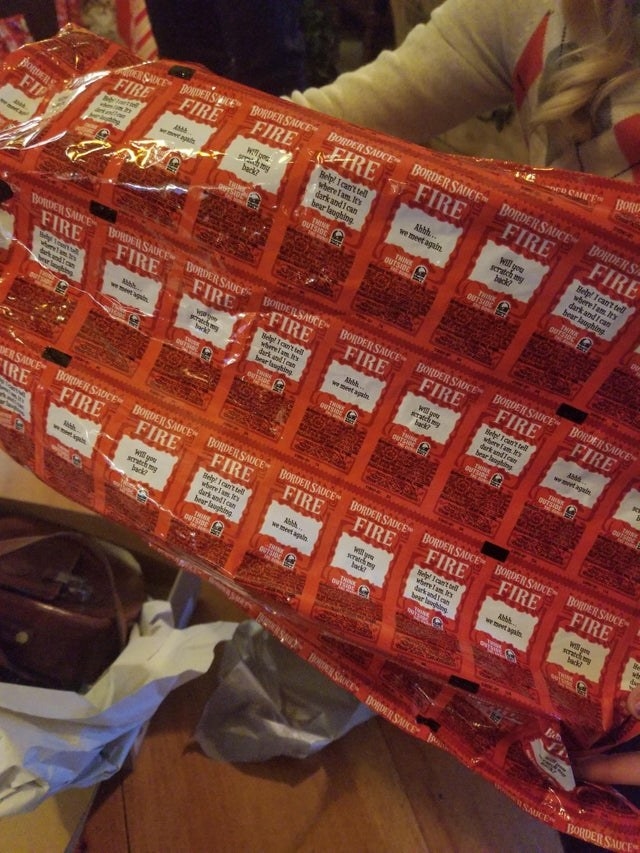 6.
This guitar-now-light fixture: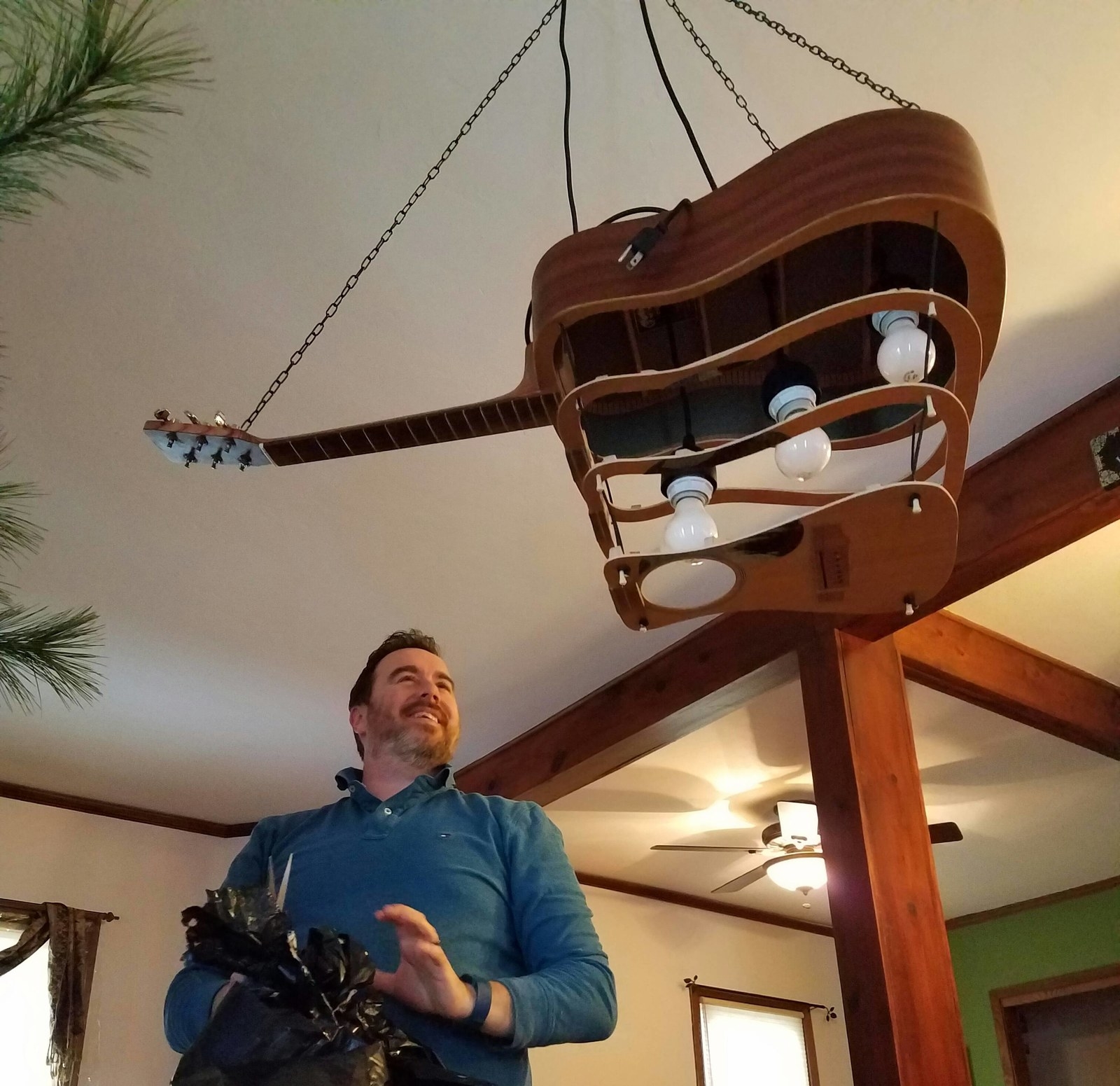 7.
This airplane wing that's now a bar: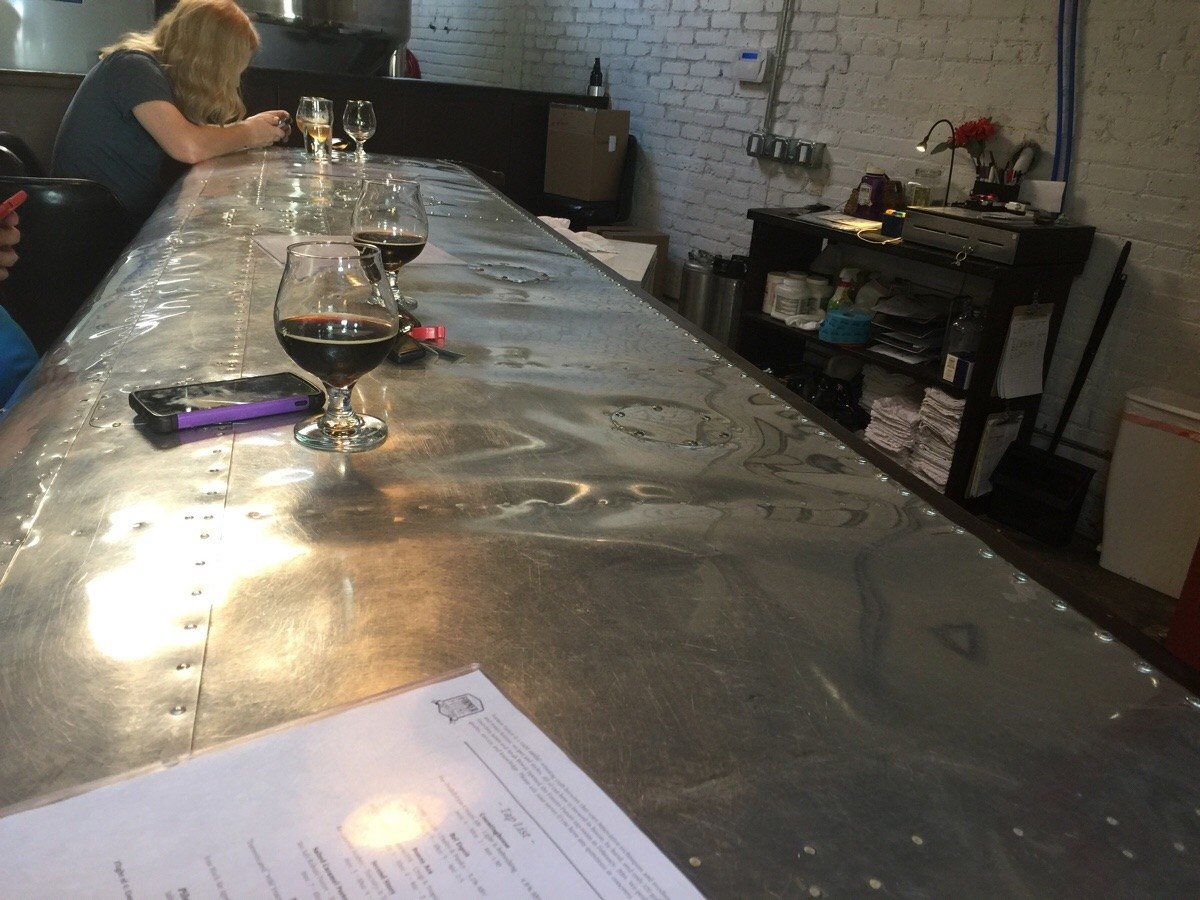 8.
Old train tracks? Turns out they make great bannisters:
9.
This telephone booth that's now a lil' public library: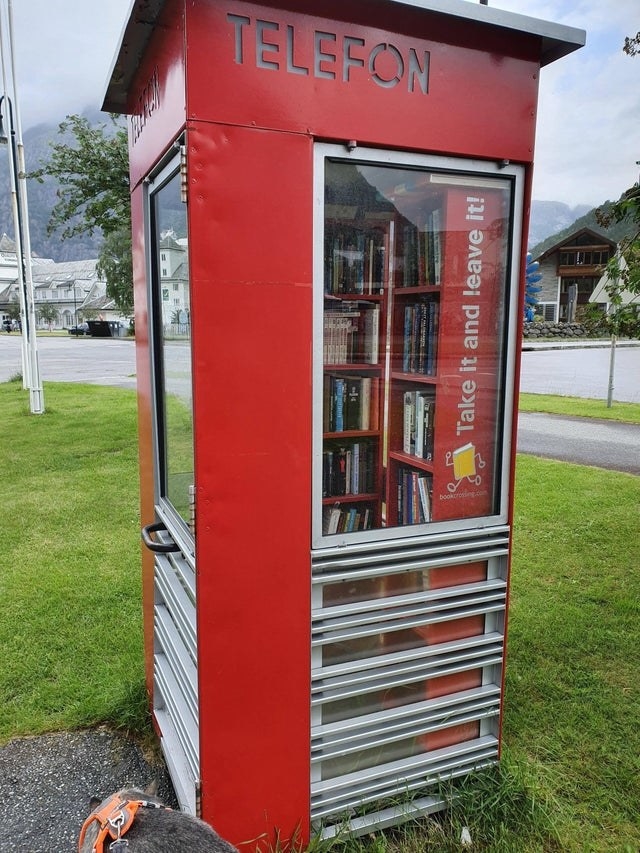 10.
And this one that's a lil' coffee shop: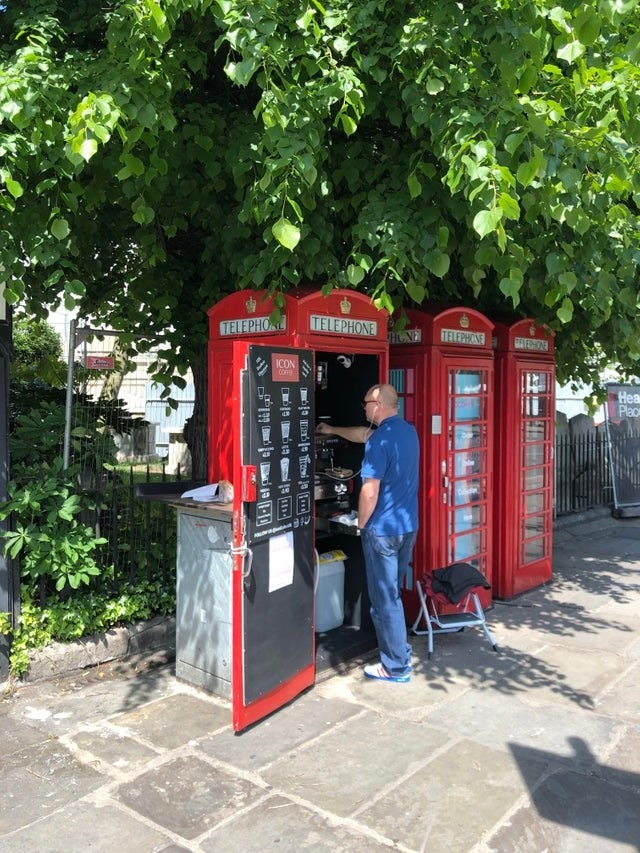 11.
This microwave was turned into a new variation of a mailbox: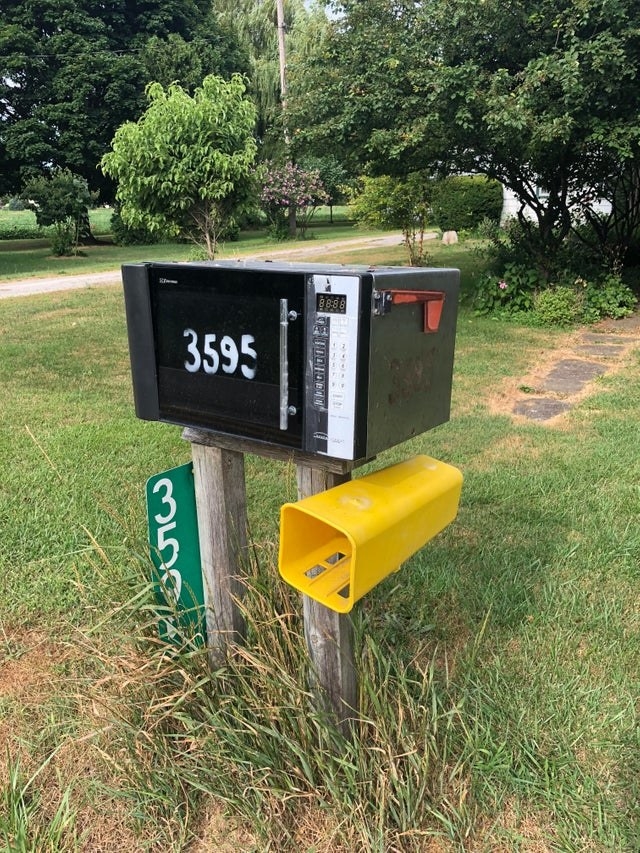 12.
This bar used to be a bowling lane: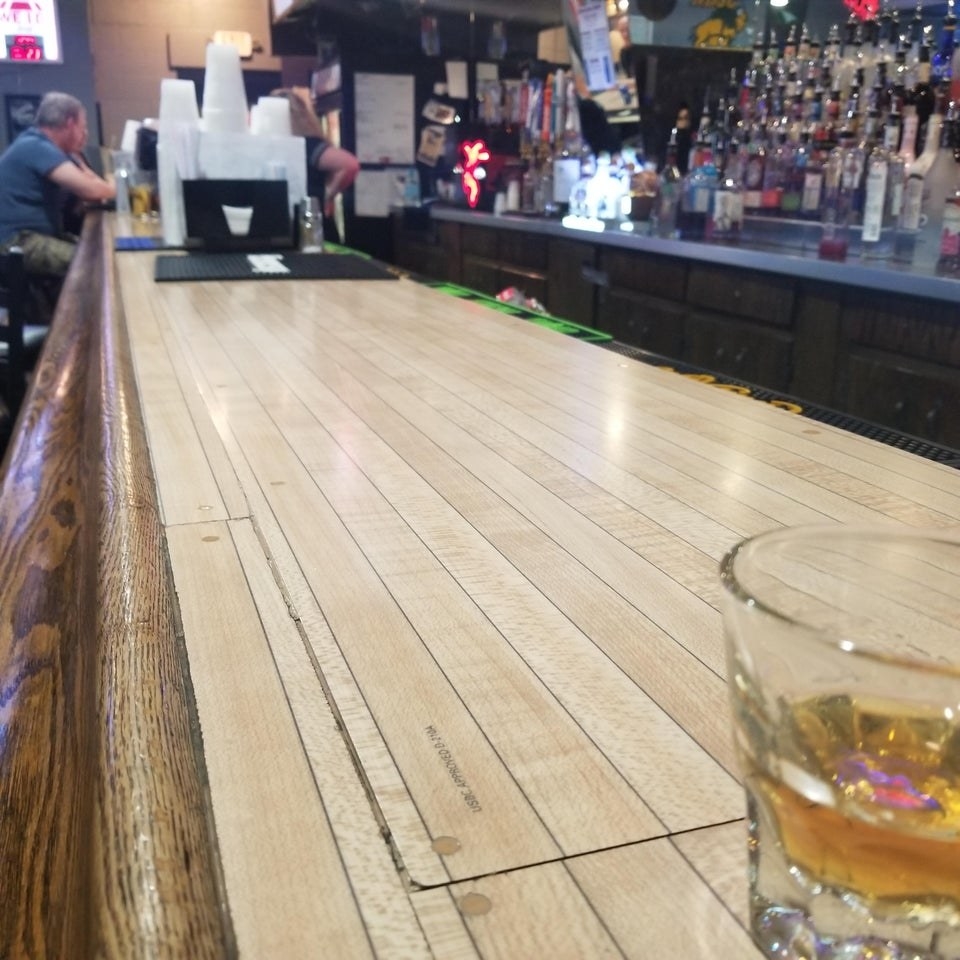 13.
This vintage TV made a *PERFECT* bar cart: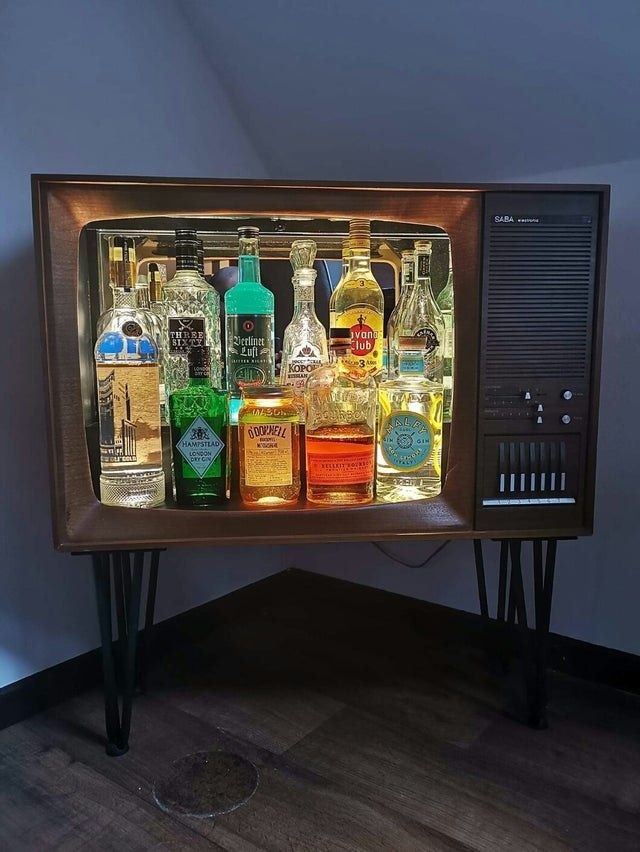 14.
These old books now double as knife holders: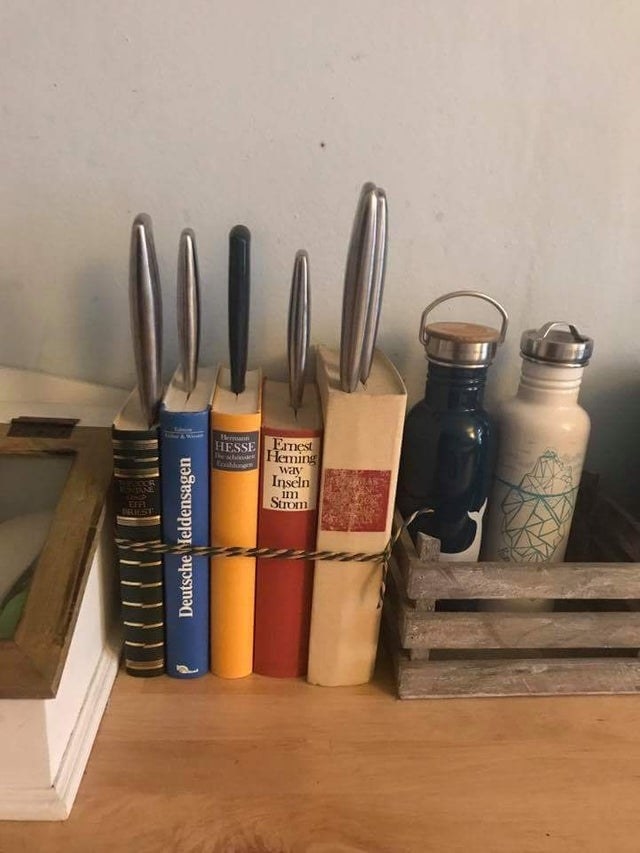 15.
And lastly, this classic keg-turned-urinal!!!!!!!!!!!!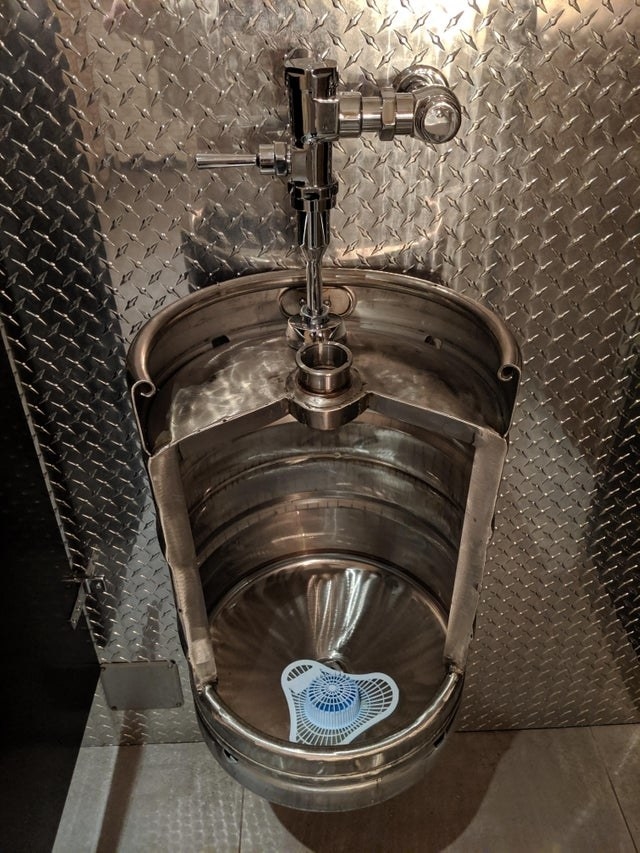 H/T r/mildlyinteresting
Source: Read Full Article