Travis & Jason Kelce's Emotional Post-Super Bowl Moments W/ Mom Captured On Mics
02/15/2023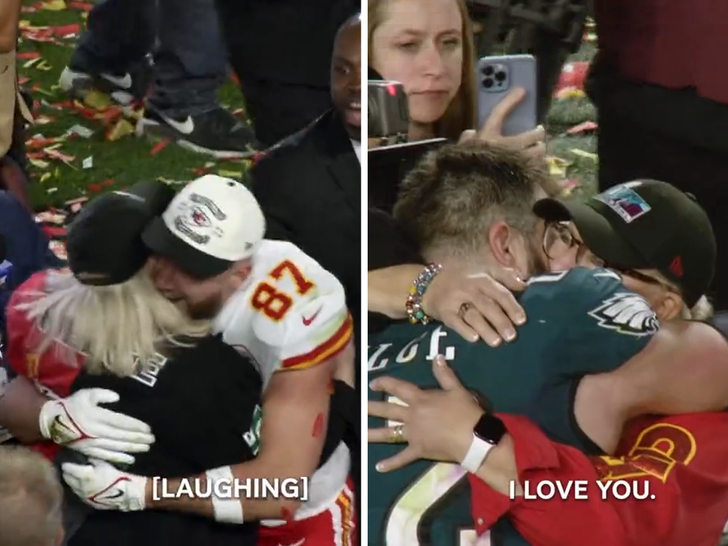 Some hot mics picked up the conversations Travis and Jason Kelce had with their mom following Sunday night's Super Bowl … and before you hear it all in the clip, ya better have some Kleenex nearby — 'cause it's super emotional.
Both the Chiefs star tight end and the Eagles star offensive lineman shared embraces with Donna Kelce in the minutes after K.C. had beaten Philly, 38-35, in SB LVII — and newly released video on Tuesday showed Travis was absolutely full of joy … while Jason was completely heartbroken.
In the first half of the footage, you can see an elated Travis give his mom a huge hug … before he told her, "You had the week of your life, I had the year of my life. How 'bout this, huh?!"
Donna seemed to be crying during the interaction.
Later, though, Jason's hug with Mom had a far more somber tone — with Jason appearing to be full of tears.
"It was so fun watching you all week," Jason said while choking up. "Go celebrate with Trav."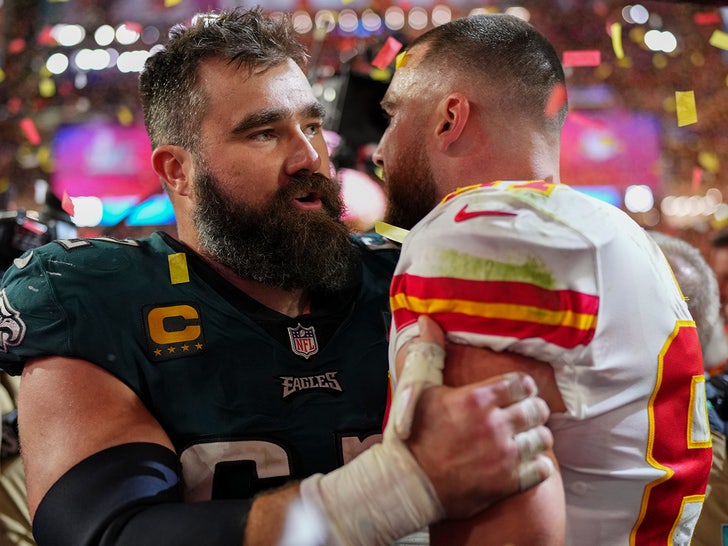 Both guys talked about the Kelce Bowl with reporters after the game … and each said it was a super unique situation. Travis called it a "weird feeling" to win over Jason — while Jason said he ultimately told Travis, "'F*** you, congratulations.'"
Jason's now slated to be a free agent when the offseason officially kicks off next month — so it's unclear if the two will match up again in 2023 … but if they do, Donna better start gearing up now for another emotional one.
Source: Read Full Article