The Truth About Natalia Bryants Life After The Tragic Death Of Her Father Kobe
09/09/2021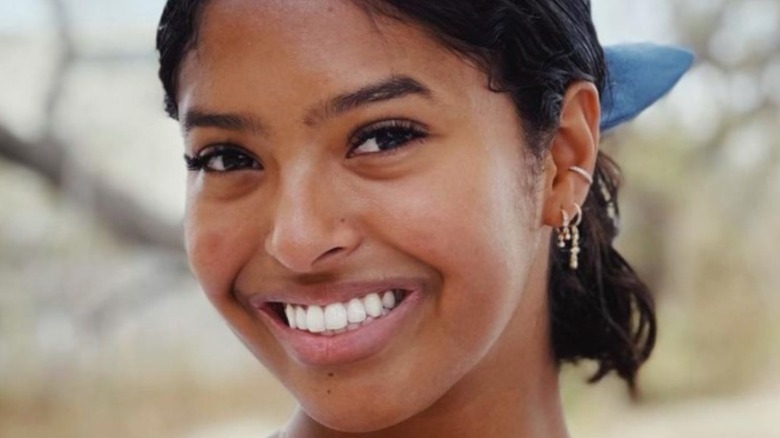 Instagram
By Samantha Coulter/Sept. 9, 2021 11:05 am EDT
When NBA legend Kobe Bryant and his daughter Gianna died in a helicopter crash in January of 2020, it left a feeling of sadness over the general public (via USA Today). While this tragic event will continue to stir up negative emotions, Bryant's closest friends and family members remain the most impacted by his and Gianna's deaths. Natalia Bryant in particular has to deal with the loss of both her father and younger sister. Despite missing her fallen family members very deeply, Natalia continues to experience moments of great joy.
In February, the 18-year-old revealed she signed a contract with IMG Models (via Essence). Natalia wrote in an Instagram caption, "Ever since I can remember I wanted to model. There is a lot to learn but I feel this is a great opportunity for me to learn and express myself creatively." The rising model already booked her first magazine cover with Teen Vogue, which features an interview where she discusses life without her father (via Page Six).
Natalia Bryant keeps her father's memory alive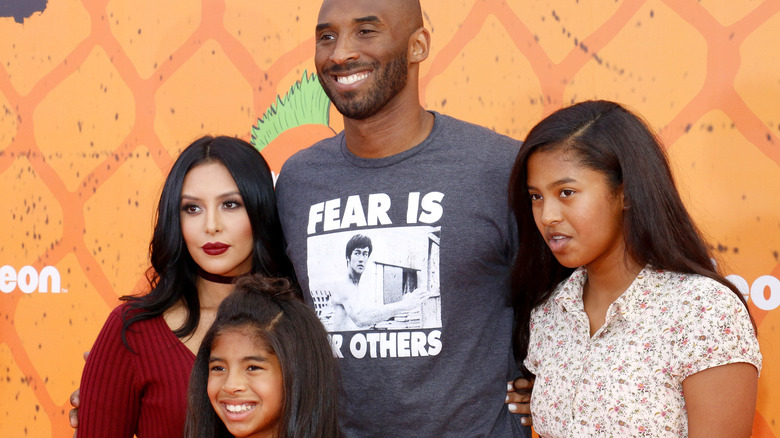 In her Teen Vogue interview, Natalia Bryant revealed that after her father Kobe and sister Gianna's death she decided to give up her longtime dream of playing volleyball in college (via ET Online). The University of Southern Carolina freshman shared, "I quit volleyball after the accident because … a lot was going on at that time. I knew I didn't … love volleyball as much as they love basketball." She added that she's confident in her decision and ultimately felt she needed a break. While she wasn't anticipating giving up volleyball, Bryant knew that attending college would remain part of her plan.
She said, "For my mom, it was really important for me to go through high school and get my education. Especially complete college too." While Bryant certainly would have loved to have Kobe around for these milestones, she keeps him around by sharing her favorite memories of him. She said "I love talking about my dad. It's bittersweet, but I enjoy talking about him more than it's sad for me." This is something Bryant often does with her younger siblings. She closed, "You do the best that you can. [For] my little sisters [we're] trying to keep that memory for them. And also just trying to remember to live out every day the way they would."
Source: Read Full Article