Thandiwe Newtons Ex Ol Parker Ditches Wedding Ring After Her Cryptic Post About Hate
04/20/2022
The 'Westworld' actress' estranged husband is photographed outside his London home without a wedding ring on his finger for the first time amid their divorce.
AceShowbiz –Thandiwe Newton's estranged husband Ol Parker has been seen ditching his wedding ring. The "Westworld" actress' ex was seen out and about without the band on his finger for the first time amid their divorce.
The 52-year-old producer and director was photographed without the ring on that finger outside his London home on Tuesday, April 19. For the casual outing, he wore a zip-up hoodie, black pants and black high-top sneakers. He also sported a budding beard as he carried a puffer jacket to his car.
Ol's sighting came hours after Thandiwe took to Instagram Story to share a mysterious message about hating women. In the said Story, the "Reminiscence" actress uploaded a snap of a white strappy dress by designer Zoe Buckman. It featured a quote that read, "Do we hate our women?" stitched on the center. She left her post captionless.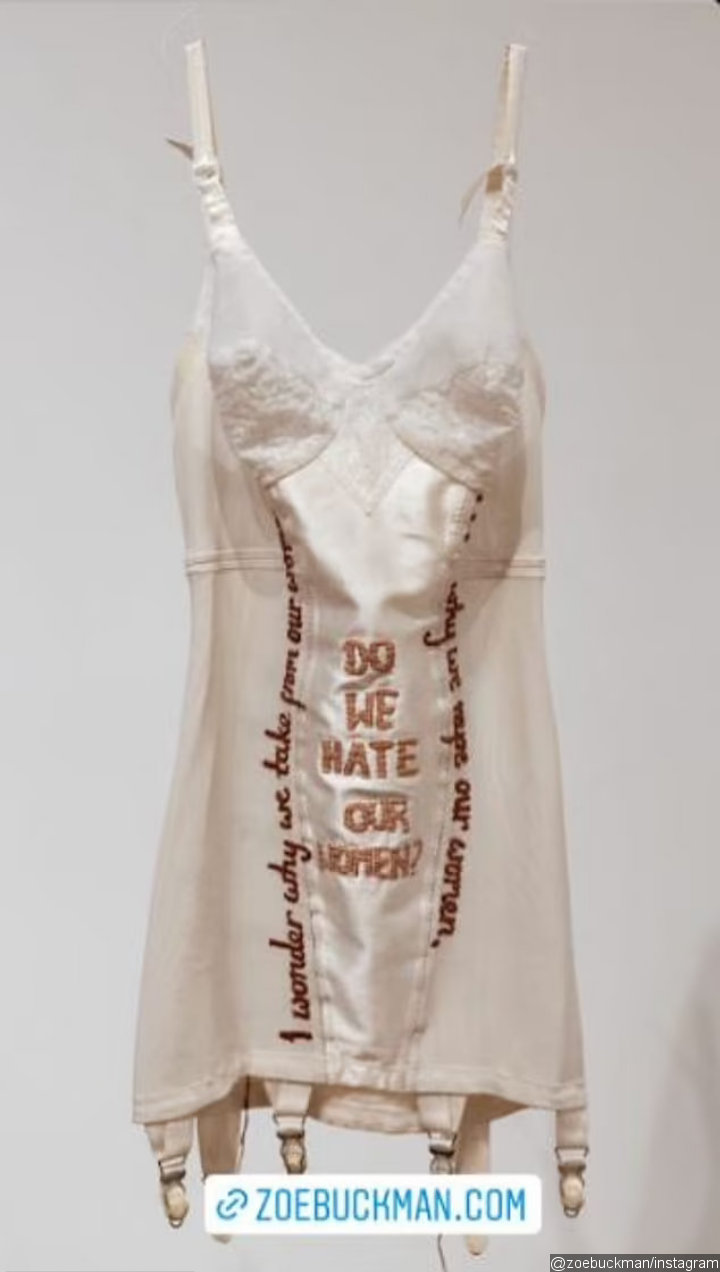 Thandiwe Newton shared a cryptic post about hating women amid divorce from Ol Parker.
Earlier this week, Thandiwe was reportedly urged to seek mental health support following her divorce from Ol and her abrupt exit from "Magic Mike's Last Dance". A source told Page Six, "She fired her UK agent of three decades, and then her US agent Gaby Morgerman flew in from Los Angeles to try to calm things down."
"Thandiwe's team wants her to go to rehab for mental health support," explained the source. "She was supposed to leave immediately for a facility, they tried for a Malibu rehab, but they couldn't take her. Arrangements are now being made to go to a facility in Arizona if she agrees to go."
A source on set added, "Thandiwe had been acting strange on set, she has been very highly strung. Her apparent breakdown caused so much disruption, it became clear she couldn't play the role." The insider further claimed that "there's a lot going on" in the 49-year-old actress' personal life following the separation from her former spouse. "She seemed so stressed she even brought her two pet rabbits to her hotel for emotional support," claimed the informant.
Of her departure from "Magic Mike" sequel, it was earlier reported the "Mission: Impossible 2" actress was fired because of a fight with co-star Channing Tatum over Will Smith's infamous Oscar slap. However, multiple sources insisted there was no "tense exchange of words" between her and Channing, who is both the star and the producer of the "Magic Mike" sequel, and they remain on good terms. Sources of the production also called the allegations "completely inaccurate."
Following Thandiwe's exit, Warner Bros. Pictures announced that Salma Hayek was brought in to replace her in the undisclosed role. "Thandiwe Newton has made the difficult decision to step away from the production of Warner Bros. Pictures' 'Magic Mike's Last Dance' to deal with family matters," a spokesperson for the studio said in a statement.
Source: Read Full Article