'Succession' Actor Brian Cox Says This Notorious Action Star Is 'As Ludicrous in Real Life as He Appears on Screen'
10/29/2021
On Succession, Brian Cox's Logan Roy character isn't one to hold back when it comes to speaking his mind. The actor takes a similar approach in his upcoming memoir, Putting the Rabbit in the Hat, which features the Golden Globe winner's no-holds-barred opinions on some of his fellow Hollywood stars. Cox is particularly blunt when it comes to sharing his thoughts on his co-star in the largely forgotten 1996 movie The Glimmer Man.  
Brian Cox and Steven Seagal starred in 'The Glimmer Man'
Cox appeared alongside action star Steven Seagal and Keenan Ivory Wayans in the mid-'90s thriller The Glimmer Man. Seagal and Wayans are two LAPD detectives investigating a series of murders committed by a killer dubbed "The Family Man." Cox plays a character named Mr. Smith, a CIA operative possibly connected to the killings. 
Critics panned The Glimmer Man, which has a dismal 11% approval rating on Rotten Tomatoes. Reviewers derided it as "repetitive" and "foolish and formulaic." It earned just over $20 million at the box office. 
Brian Cox says Steven Seagal is 'ludicrous'
In his upcoming book — due out in January 2022 — Cox reflected on working with Seagal. His candid comments were excerpted in The Big Issue. 
"Steven Seagal is as ludicrous in real life as he appears on screen," Cox writes. "He radiates a studied serenity, as though he's on a higher plane to the rest of us, and while he's certainly on a different plane, no doubt about that, it's probably not a higher one."
Cox isn't the only person who has less-than-complimentary things to say about Seagal. In a 2017 essay published in The Guardian, writer and model Cassie Lane described a dinner she had with the Under Siege star and "eight other buxom blonde women." She described him as sanctimonious, writing that "he genuinely believed that he was blessed by the divine and we mere mortals [who] didn't even warrant an afterthought."
In a video for Cut, The Glimmer Man actor Stephen Tobolowsky recalled an unusual request from Seagal that created a challenge for filmmakers. In the script, Seagal's character kills Tobolowsky, who played the serial killer. But just before shooting began, Seagal decided he no longer wanted to kill people in his movies. Tobolowsky had to convince his co-star that his murderous character deserved to die.
Steven Seagal's history of scandals 
While Cox seemed to simply find Seagal somewhat ridiculous, others have leveled more serious charges against the martial arts expert.
Several female actors, including Julianna Marguiles and Portia de Rossi, have accused Seagal of inappropriate behavior during auditions. In 2018, two women also came forward and accused Seagal of rape and sexual assault. He denied the accusations, The Washington Post reported. The paper noted that the actor has "had a history of being accused of sexual misconduct."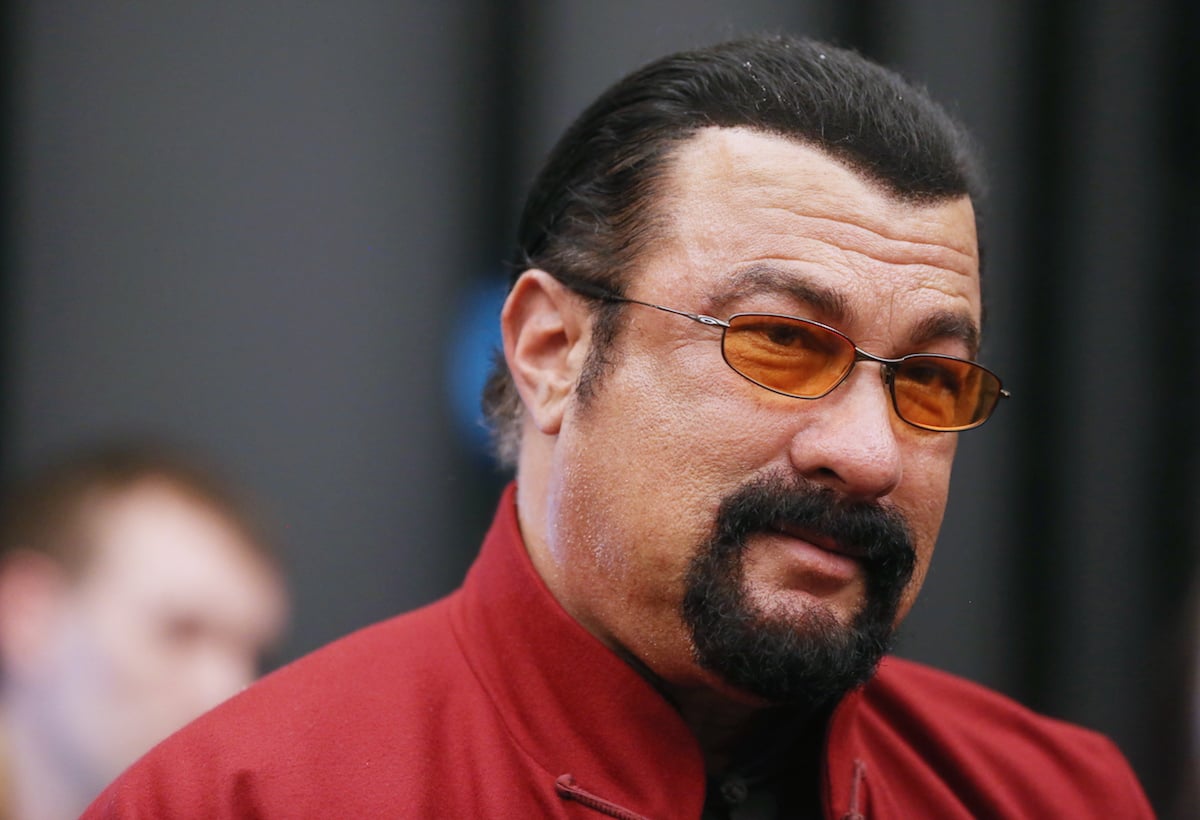 Seagal has also been caught up in a number of other scandals over his years in the public eye. In 2011, he was sued over his involvement in a police raid at the home of a man accused of illegal cockfighting. The raid, which involved a tank, resulted in the death of a puppy and 100 roosters, as well as damage to the house. The incident was filmed for Seagal's reality show, Steven Seagal Lawman, according to The Hollywood Reporter. Then, in 2020, he paid a six-figure SEC fine for failing to disclose his financial stake in a cryptocurrency company he'd promoted. He was also the victim of a Mafia-backed extortion attempt in the early 2000s. 
Brian Cox also took aim at Johnny Depp, Edward Norton 
In addition to Seagal, Cox singled out several other actors for criticism in his memoir. He called his 25th Hour co-star Edward Norton "a nice lad but a bit of a pain in the arse because he fancies himself as a writer-director." And he dismissed Johnny Depp — with whom he nearly co-starred in Pirates of the Caribbean before turning down the part — as "so overblown, so overrated." 
"I mean, Edward Scissorhands," he wrote. "Let's face it, if you come on with hands like that and pale, scarred-face make-up, you don't have to do anything. And he didn't. And subsequently, he's done even less."
Source: Read Full Article