Prince Harry alleges physical fight with Prince William in leaked Spare extract
01/05/2023
The Duke of Sussex has made extraordinary allegations in his new book Spare, claiming that he was physically attacked by his brother, the Prince of Wales, in 2019. In a leaked extract from Prince Harry's highly anticipated autobiography, published by The Guardian newspaper, the Duke details the confrontation that took place at Nottingham Cottage and reportedly left Harry with visible injuries to his back.
READ MORE: Princess Kate to 'anchor' emotional husband Prince William while establishing identity in 2023
Harry claimed William turned up "piping hot" to a pre-arranged meeting between the brothers to discuss "the whole rolling catastrophe" of their relationship. William is said to have complained about Harry's wife Meghan, calling her "rude" and "abrasive", to which Harry told William he was "parroting the press narrative" and that Harry expected better, The Guardian reports.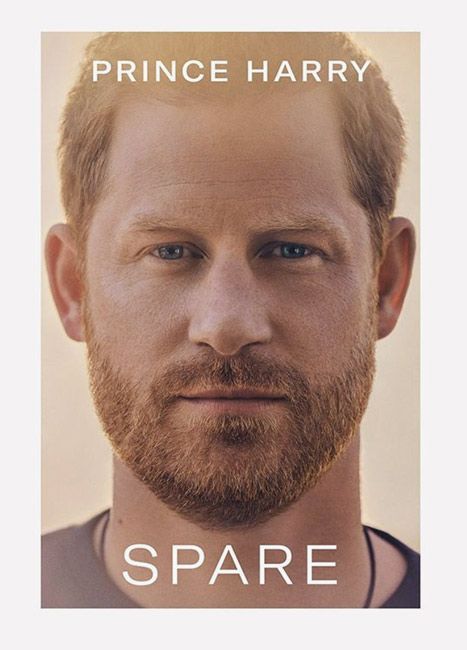 SPARE by Prince Harry, £14 / $36, Amazon
PRE-ORDER NOW
William then allegedly claimed he was trying to help, to which an incredulous Harry reportedly informed his brother that his actions were not helping anyone, leading William to swear at his younger brother before the physical attack allegedly began.
The Guardian allege that Harry wrote: "William called me another name, then came at me. It all happened so fast. So very fast. He grabbed me by the collar, ripping my necklace, and he knocked me to the floor.
DISCOVER: Prince Harry prepares for another tell-all interview ahead of 'explosive' autobiography
MORE: Prince Harry faces 'unstable' 2023 and coronation will be a turning point, says Princess Diana's confidante
"I landed on the dog's bowl, which cracked under my back, the pieces cutting into me. I lay there for a moment, dazed, then got to my feet and told him to get out."
Harry writes that William also urged him to hit back, but he refused.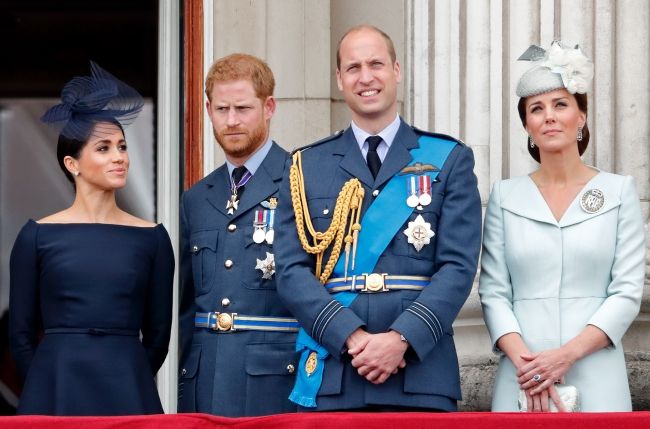 The Duke and Duchess of Sussex with the Prince and Princess of Wales
William then told his brother not to tell Meghan about the confrontation, resulting in Harry replying: "You mean that you attacked me?", to which William is said to have responded: "I didn't attack you, Harold."
The Guardian goes on to reveal that Harry called his therapist, but that hours later Meghan saw the marks on his back and he told her the truth.
Harry wrote that the former actress "wasn't that surprised, and wasn't all that angry… she was terribly sad."
It was just a month ago, during the release of the Netflix docuseries, Harry & Meghan, that Prince Harry first revealed how strained his relationship with his brother and father had become.
Prince Harry has also since given interviews to ITV1's Tom Bradby and CBS' Anderson Cooper, both of which will air on 8 January. His book will be released on 10 January.
The Duke looks set to open up about his strained relationship with his brother William and father, King Charles, and in a first look at the ITV1 interview, Harry says: "I want a family, not an institution," adding: "I would like to get my father back, I would like to have my brother back."
Referring to "the leaking and the planting" of information, the 38-year-old also states that "it never needed to be this way."
"They feel as though it is better to keep us somehow as the villains," he continued. "They've shown absolutely no willingness to reconcile."
Source: Read Full Article