NFL's K.J. Osborn Rescues Man From Burning Car After Crash
03/14/2023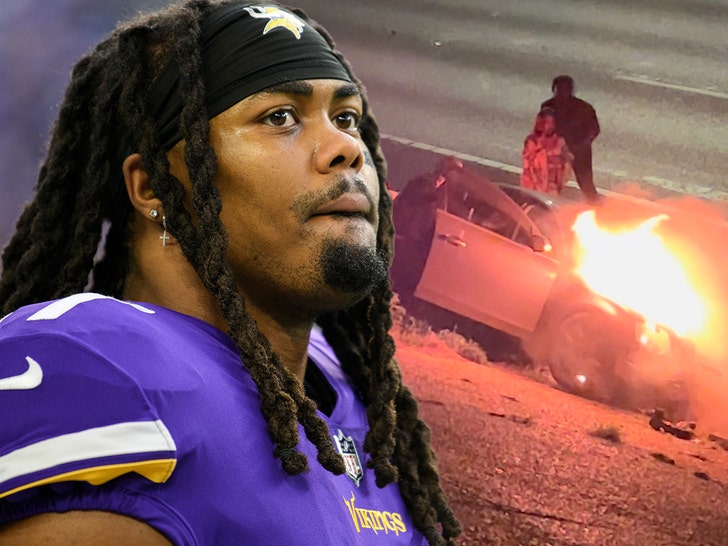 Minnesota Vikings receiver K.J. Osborn is a straight-up hero … the football player — along with three others — helped save a man from a burning car after a fiery crash on Sunday.
The 25-year-old went into details about the terrifying incident on Adam Schefter's "The Adam Schefter Podcast" Monday, saying he was in an Uber on his way home from a workout in Austin, Texas … when he saw a car that had crashed and caught fire.
Osborn said he, his driver, and two others nearby immediately pulled over to help … and when they realized how serious it was, all four of them rushed to the car to pull the man out of the vehicle.
"He was kind of in a daze," Osborn said. "I don't know if he was conscious but I think he felt the heat coming to his legs and obviously he just got into a big crash so he's kinda out of it."
"That's when we began to talk to him, try to get him out and he was able to a little bit, you know, muster something for himself before we were able to."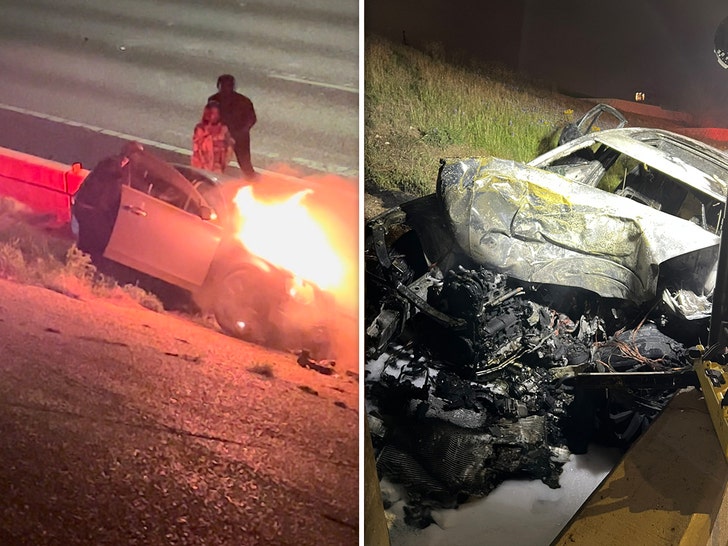 Osborn believes if he and the group didn't spring into action, the man — who only suffered minor injuries — would not be alive today.
"No, he doesn't live," Osborn said. "I think that car would've burned on fire. It would've been really tragic."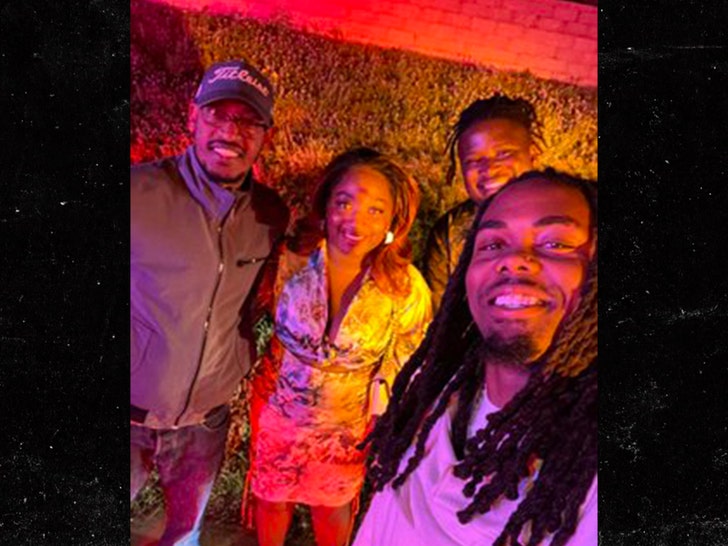 Osborn said he never thought in his wildest dreams that he would be a part of something like this … but he's glad he and the other three heroes were on the scene — calling it all, "Right Place Right Time."
"I believe God had me, us, at the right place at the exact right time," Osborn later said of the incident on his Twitter page.
Osborn's quarterback, Kirk Cousins wasn't surprised by his wideout's heroism … saying on his social media page Tuesday, "This is totally on-brand for @KJ_Osborn. Just a tremendous person & teammate."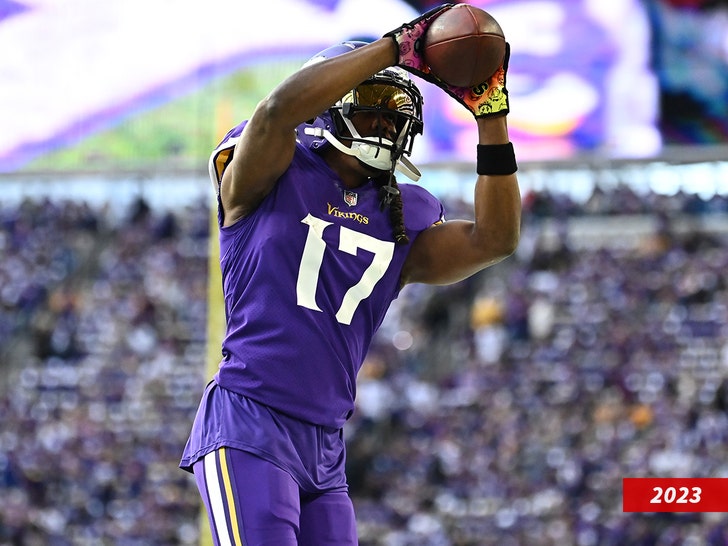 The Michigan native was selected by the Vikings in the 5th round of the 2020 NFL Draft. In the past two seasons, he's logged in 1,305 receiving yards and 12 touchdowns.
He's also currently working on his master's degree in criminal justice at the University of Miami … with his eyes on joining the FBI or Secret Service after his NFL career ends.
Heroes don't always wear capes.
Source: Read Full Article