Kim Kardashian Reveals She Wore a Second Marilyn Monroe on Met Gala Night
05/06/2022
Kim Kardashian revealed on Instagram today that she donned not one, but two dresses formerly worn by Marilyn Monroe on Met Gala night. Kardashian shared photos of herself in Monroe's green Norman Norell dress that she wore to the Golden Globes in 1962—the reality star's second look of the evening.
She captioned the series of photos, "To top off my night after The Met, I had the honor of changing into Marilyn Monroe's Norman Norell dress that she wore to the Golden Globes in 1962—where she received the Henrietta Award For World Film Favorite. In my quest to find the Jean Louis hand beaded dress that I wore to the gala, I discovered @Juliens_Auctions owned Marilyn's iconic green sequined gown. Further into my research I found out that the owner of the Golden Globe that she received that evening was non other than my florist @jeffleatham. I saw this all as a sign the way that all of the stars aligned. It will forever be one of the greatest privileges of my life to be able to channel my inner Marilyn in this way, on such a special night. Thank you Julien's Auction and Jeff for helping to make this memory possible."
https://www.instagram.com/p/CdOTrhNFJAe/?utm_source=ig_embed&utm_campaign=loading
A post shared by Kim Kardashian (@kimkardashian)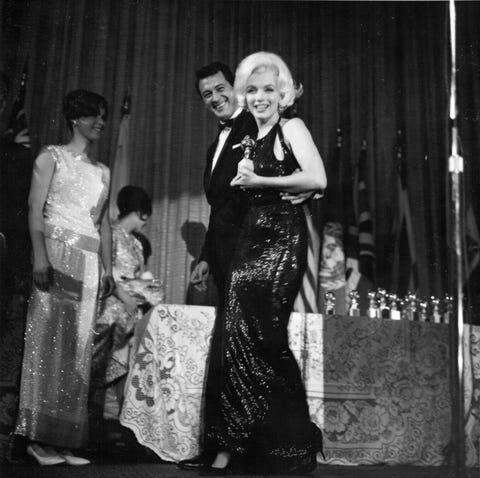 Kardashian drew criticism for wearing Monroe's famous "Happy Birthday, Mr. President" dress on the Met Gala red carpet on Monday. The reality star disturbingly revealed that she went on a crash diet—an extremely unhealthy practice—losing 16 pounds in three weeks to fit into the dress. Others have been critical of Kardashian wearing a historic garment, and how that may hurt its preservation.
Riverdale actress Lili Reinhart notably wen
Source: Read Full Article