Jodie Turner Smith wore Elie Saab to the Spirit Awards: ice skater chic?
03/06/2023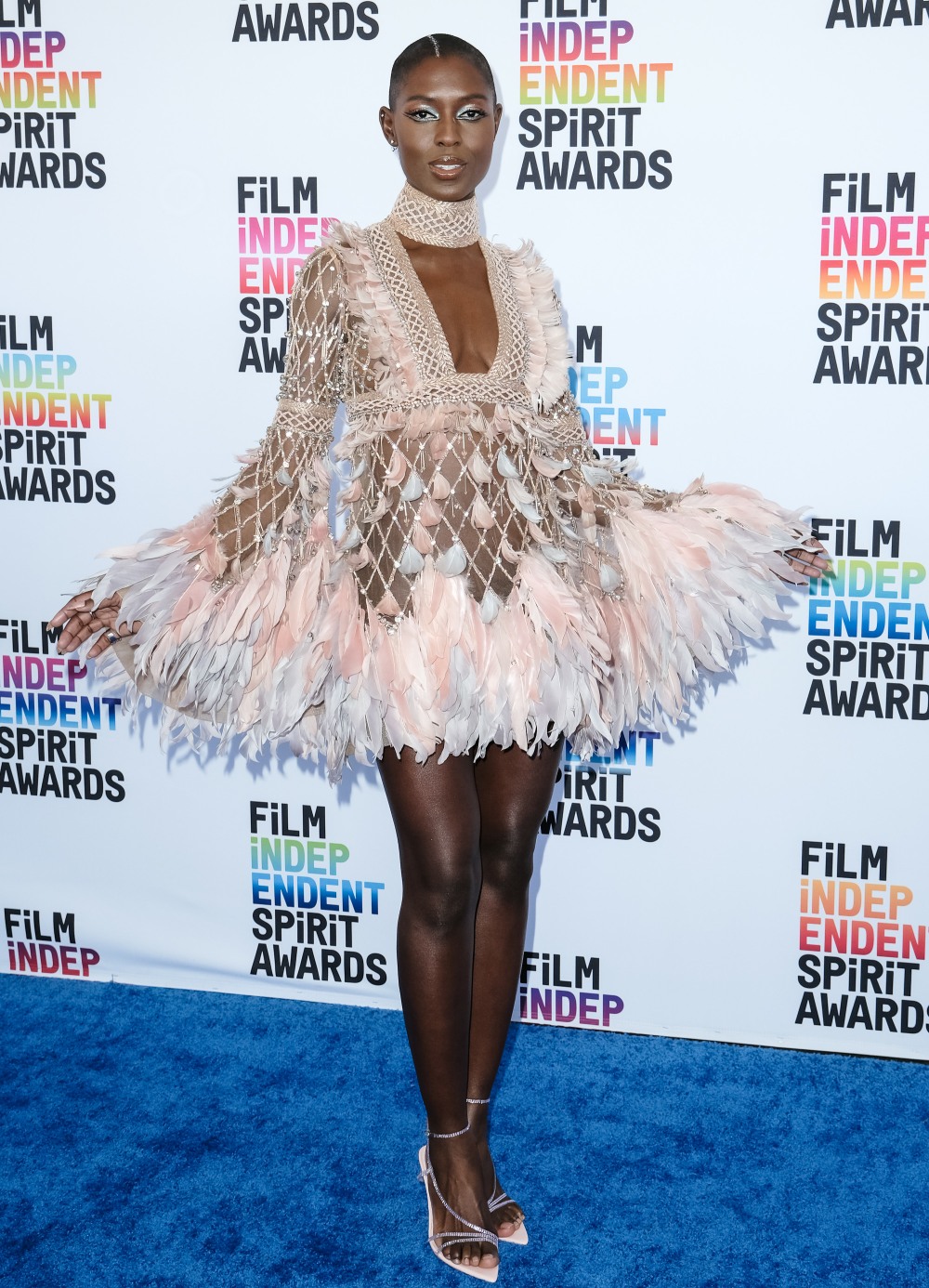 Here are some photos from Saturday's Spirit Awards in Santa Monica. Usually, the Spirits are scheduled for Oscar weekend, as part of the blitz of events for nominees who are finally finished with campaigning and finally get to just party. I don't know why they did it the weekend before the Oscars this year. They got a pretty good turnout, and the Spirits have increasingly become a fashion event too. Speaking of, Jodie Turner-Smith wore this Elie Saab number which… I mean, I've gotten used to the fact that she goes over-the-top with her red carpet style. But this is way too short! My goodness.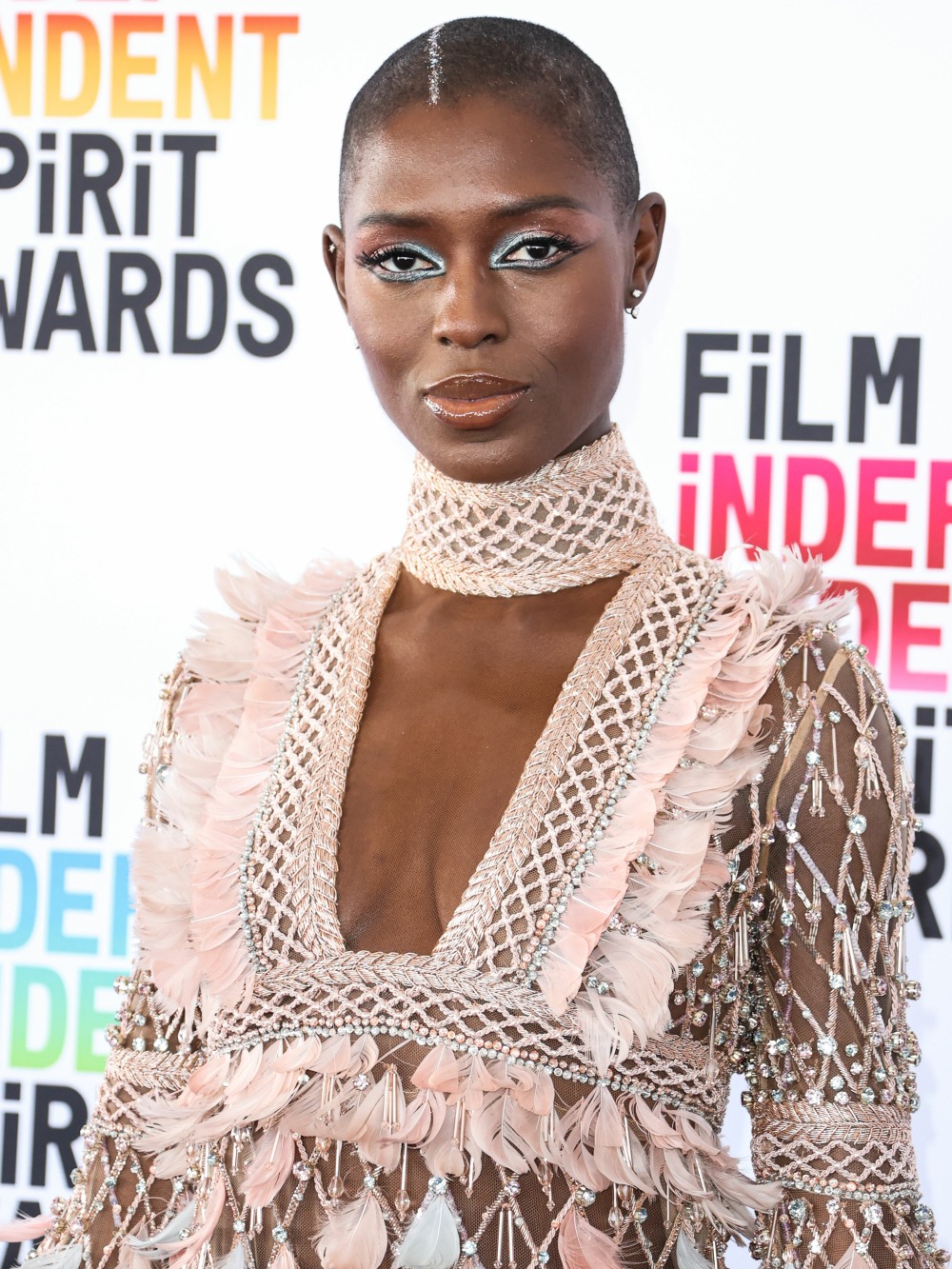 Andrea Riseborough went to the Spirits, one of her few awards-season appearances (she was nominated). The suit is bad and so is her hair.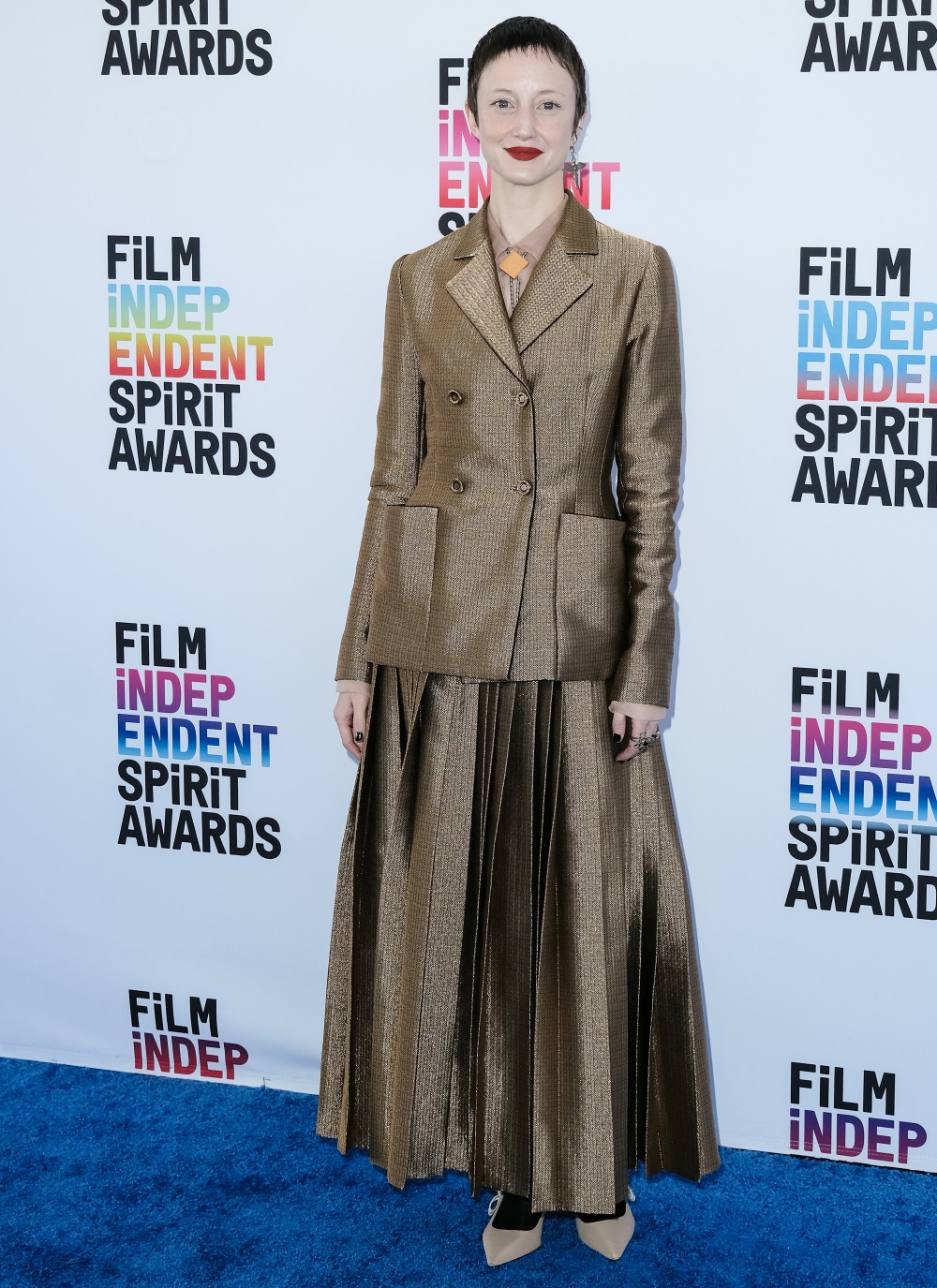 Paul Mescal – the stiff, wide-leg trousers (nearly palazzo pants), the tank, the blazer… well, it's a combo. Does he have a stylist? Does he like clothes? I can't figure out if he just wears what he's given or if he's like "no, I know what I'm going to wear" and he pulls out some palazzo pants and a scoopneck tank.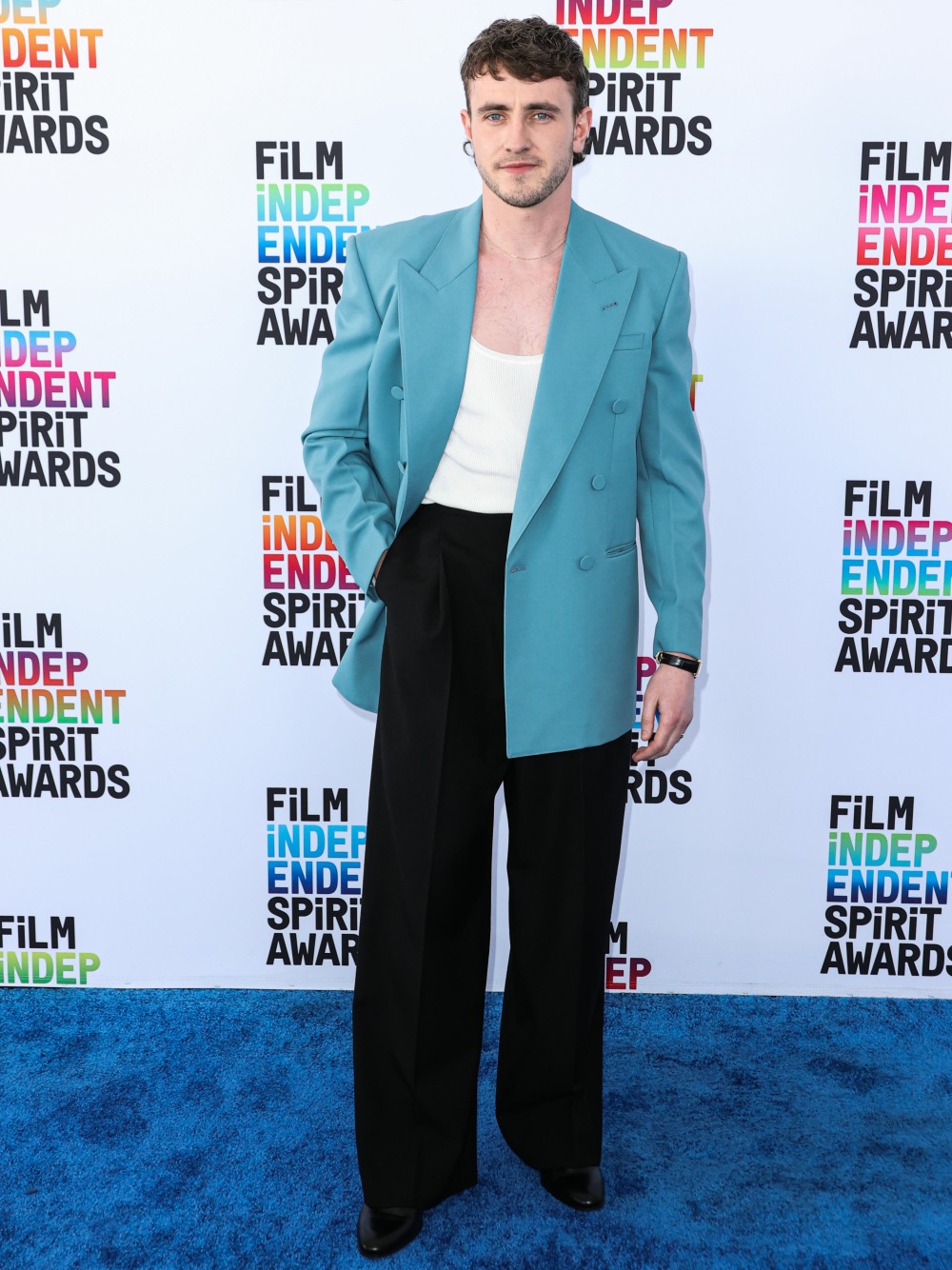 Mia Goth in vintage Galliano – I love this? I would wear the f–k out of this. I love her cloth headband too. She's amazing.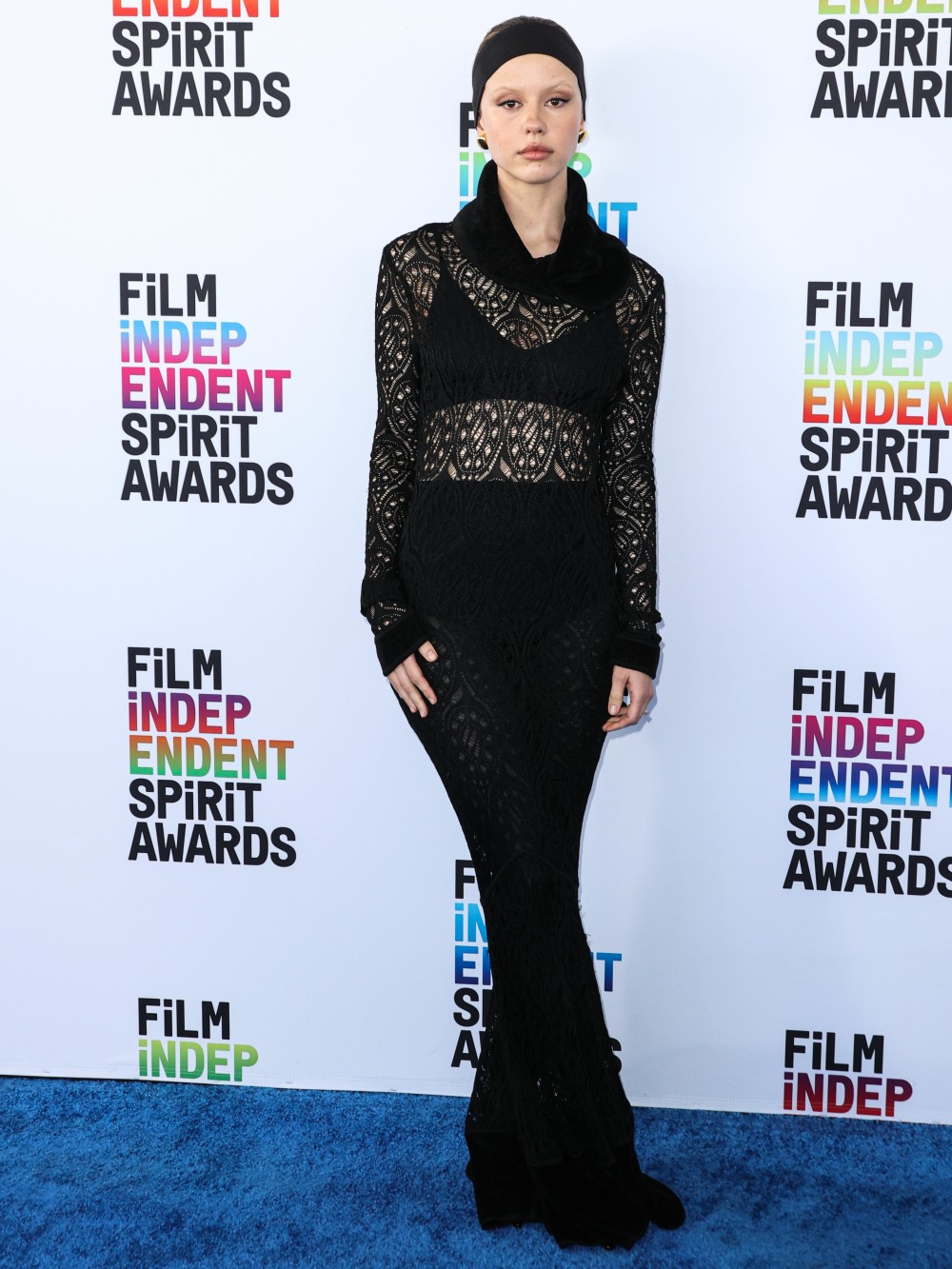 Aubrey Plaza in Saint Laurent. I love when women wear suits to these events, but this is way too big on her. Don't @ me with "oh that's the design" – the design sucks and tailoring if every woman's friend. No woman should wear a jacket where the shoulders look that comically big. I don't understand why designers don't bother to tailor sh-t anymore.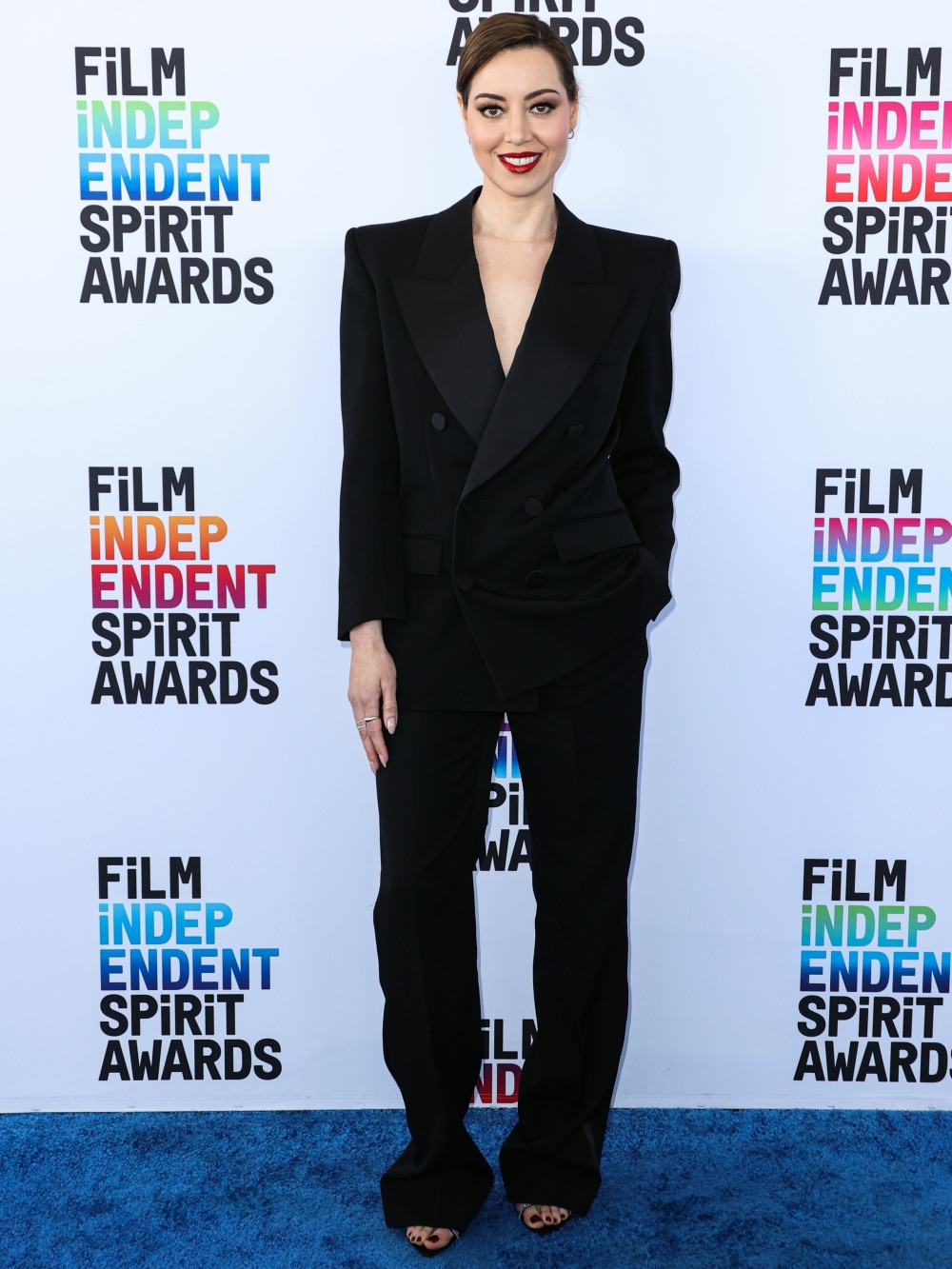 Beatrice Granno & Simona Tabasco played the Italian hookers in the White Lotus Season 2. I loved those characters and I love these two actresses so much. I love that they've been traveling to New York and LA and really trying to book work off of the success of the show too. They deserve! They're great.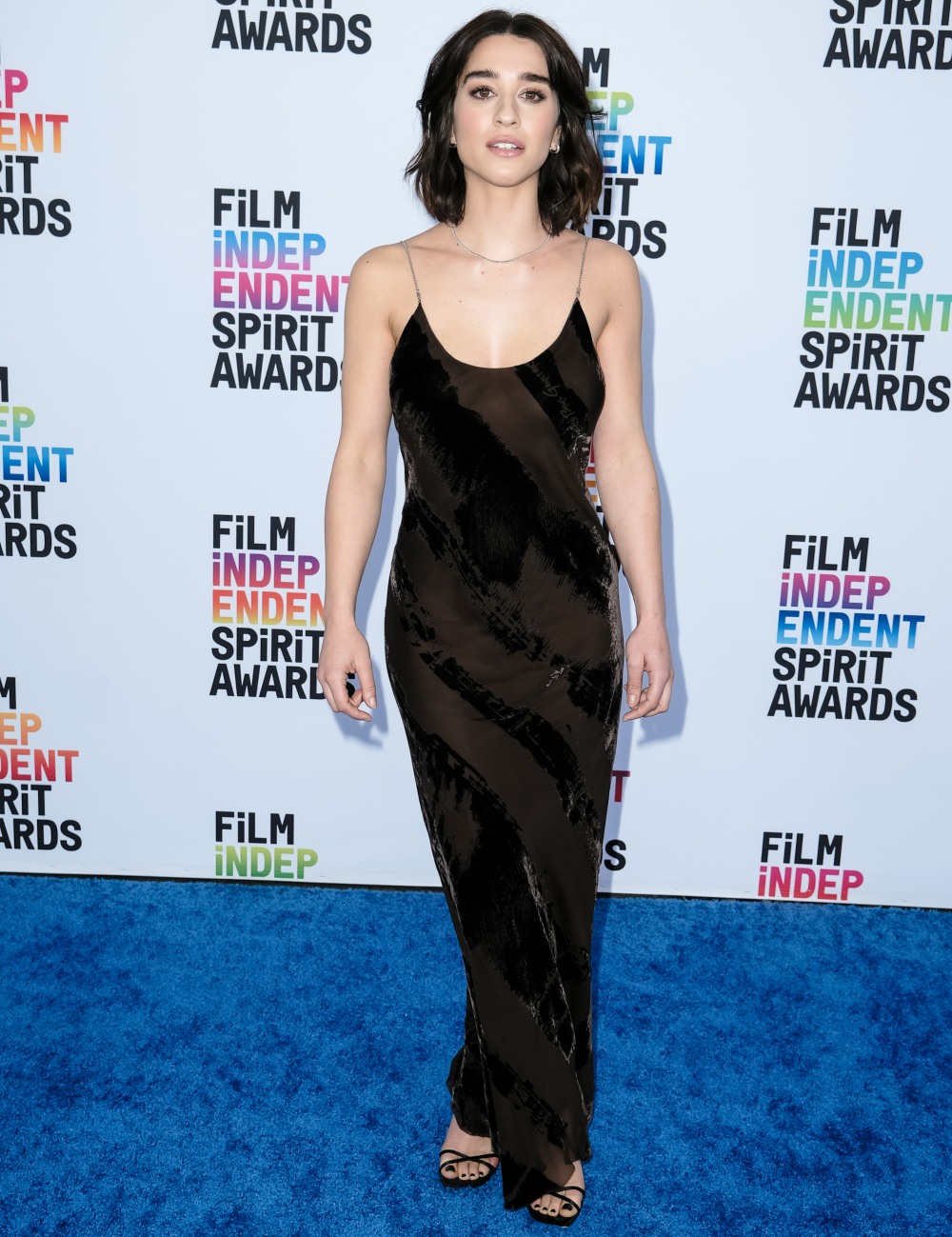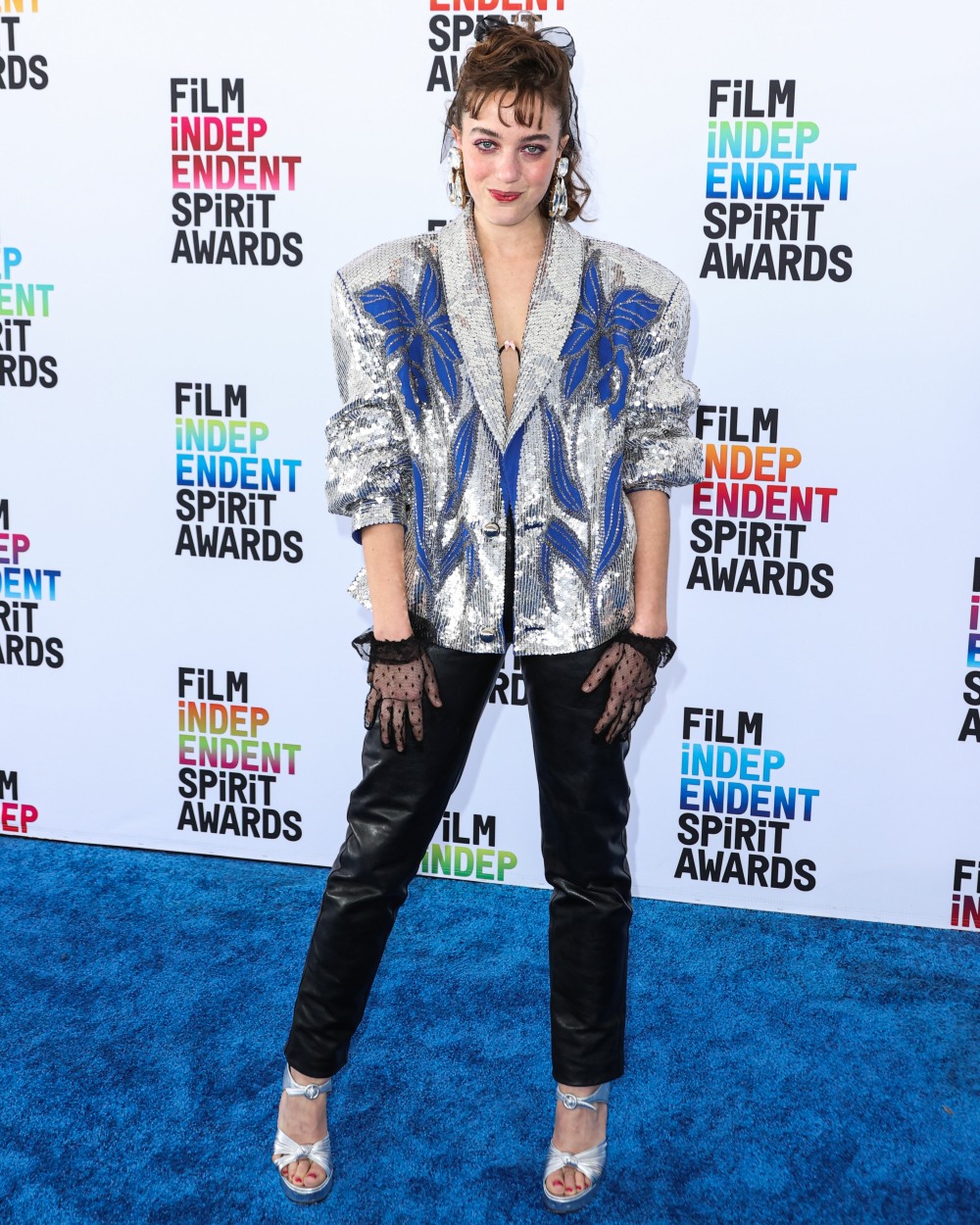 Photos courtesy of Avalon Red.
Source: Read Full Article