Jenelle Evans Says She's a 'Good Mom' But Do Fans Agree?
07/15/2019
Since first appearing on MTV's 16 and Pregnant, Jenelle Evans has received a lot of criticism about her parenting skills. Fans had watched in horror as she chose to leave her son with her mother so that she could go do drugs and party with her friends and various boyfriends.
There were times when Jenelle looked as if she was finally ready to grow up and become the kind of parent that her son, Jace, needed, but it didn't take long for Jenelle to get bored with the domestic life and run back to her old ways. 
Then, after she married her husband David Eason, fans once again had hope that Jenelle was ready to settle down and be a good mother to her children. And although Jenelle's partying did seem to slow down quite a bit, fans were now seeing her unhinged husband as a severe problem.
From the very beginning, David seems very controlling and angry almost all of the time, and a lot of people felt that he should not be allowed around her children. After David Eason had allegedly shot the family dog because the dog had "snapped" at his daughter whom he shares with Jenelle, a judge had agreed with fans and David and Jenelle temporarily lost custody of all of their children. 
Now, however, Jenelle has finally regained custody of her son Kaiser, whom she shares with ex, Nathan Griffith, and her daughter Ensley, whom she shares with David Eason, and seems to be going out of her way to prove to her fans that she is, in fact, a good mom, but are her fans buying it? Here is what we know.
Jenelle wants a chance to show the world that she is a good mother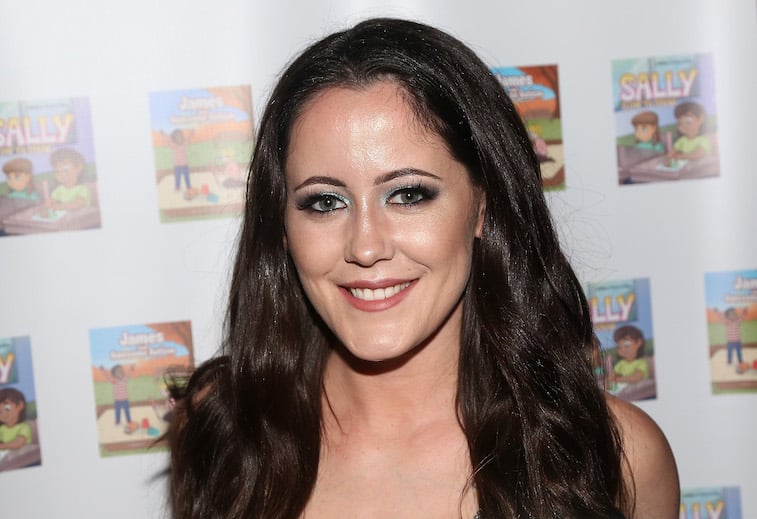 Shortly after Jenelle lost her kids, she started to post pictures of them on her Instagram page. They were all pictures that she had taken before she lost custody of her kids, but this was a way for her to show the world just how much she missed them and to try and remind people that she and David were good parents before the "dog incident."
Many fans had thought that David had confessed to killing the family dog when he took to social media and wrote, in part: "I'm all about protecting my family…some people are worth killing or dying for and my family means that much to me."
However, Jenelle later told People that she wasn't sure if David did, in fact, shoot the dog. She then said that she filed a police report against her husband "for publicity and because she did not know where her dog was," but said that she had never actually witnessed David shooting the dog, so there was a good chance that he probably didn't.
Apparently, the judge was also not convinced that David had shot the dog and deemed Jenelle and David fit to raise their two young children again. After she regained custody of her kids, Jenelle had said that "I am excited to be moving forward and continuing to show America that I am a good parent."
Evans' family is not happy that she has regained custody of her kids
https://www.instagram.com/p/BtEsglyFQEo/
After the judge had agreed to let Jennelle's 5-year-old son and 2-year-old daughter return back to the home where she and David live. Jenelle seemed extremely happy by the news and posted on Twitter that she was "crying tears of joy."
However, Her mother, Barbara (who still has custody of Jenelle's oldest son, Jace) and Jenelle's ex, Nathan Griffith are not convinced that David and Jenelle's home is the safest place for the kids and are reportedly completely shocked that a judge would order the kids to be returned back to unstable couple.
According to E! News, Nathan had called his mother to let her know that he was an "absolute wreck" after hearing that his son Kaiser would have to go back and live with Jenelle and David. 
Barbara Evans was equally perplexed by the news and had said that "The Columbus County judge did a great injustice to these children. Jace was very upset and didn't want to go so I didn't send him back."
Fans of 'Teen Mom 2' are not happy about the news either
Once the news got out that two of Jenelle's kids were back at her home, fans immediately took to social media to voice their outrage on the situation.
When one Reddit user heard the news, they let it be known that they did not think that Jenelle and David were ready to parent the children just yet. "If something happens to those kids, I hope it haunts the judge for the rest of his life," Pickled079 had said.
Another user had written: "It's unreal how [Jennelle] just constantly gets away with so much bull***t."
And another user echoed both of these statements by saying: "Literally, I have never seen two people have NO consequences for their actions in my life. I'm pretty sure David could murder one of these kids at this point and get away worth it."
So, it seems like no matter what Jenelle decides to do to try to make herself look like a good mother, fans all over the country will never believe that she and her husband are safe to be around the kids without some sort of supervision.
Source: Read Full Article