Jason Isbell talks about gun control, social justice & his part in the 'feral hog' meme
08/08/2019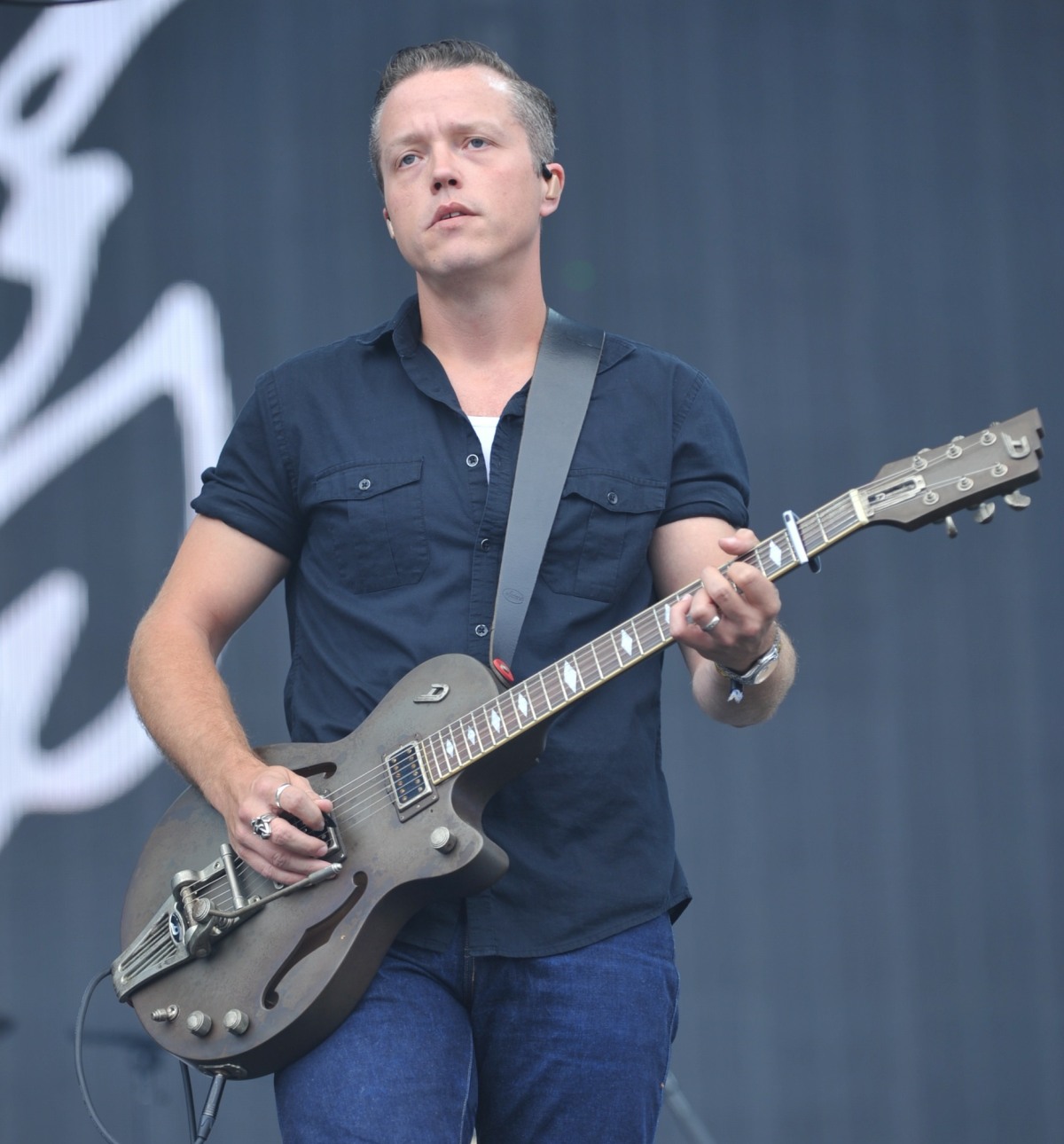 Within a day of the mass murders in El Paso and Dayton, there was something else trending on Twitter: #FeralHogs. I don't know about you, but I've had feral hogs on my timeline all week. Feral hog jokes, feral hog articles, feral hog memes, feral hog facts. But I honestly didn't realize until today that the ground-zero of all the Feral Hog talk this week came from a Twitter thread from country music star Jason Isbell. Isbell tweeted this in the wake of the El Paso and Dayton tragedies:
— Jason Isbell (@JasonIsbell) August 4, 2019
And there was one reply which got everyone's attention:
— William McNabb (@WillieMcNabb) August 4, 2019
Thus, the Feral Hog meme was born. The internet is such a weird place, but hey, at least I know a bunch of dumb facts about feral hogs now. Anyway, Jason Isbell spoke to the LA Times about his part in the meme and how it actually is about gun control, not some bizarre "what if" situation where a person truly needs a house full of automatic weapons to slaughter 30-50 feral hogs in front of one's children. Some quotes from Isbell's interview:
On Twitter: "Twitter is a very powerful tool. Honestly I think we're all still underestimating it. There's no easy way to discern truth from fiction there, and lack of context is not just incidental — it's a huge part of why Twitter is so successful. Con artists thrive on lack of context. But so do comedians.

On how the feral hog thing blew up: "There are hundreds if not thousands of people making hog jokes this week without knowing why. I saw quite a few "feral hog jokes are taking my mind off of all the sadness in the world" tweets yesterday. The sadness was the whole reason for the hog talk in the first place! This is like a TV show on an RFD network: "Hog Talk." The hard part is figuring out what is an escape and what is more bad news. I think there are people out there who feel some type of endorphin rush when their beliefs are validated on a social network, even if their primary belief is that the world is sh-t and we are all going to hell. That's a dangerous rabbit hole. "I believe everything is awful and it makes me feel better to know I'm right, so I seek out things that tell me everything is awful."

On being a country music artist and a progressive: "Maybe artists in our circle have a better chance of preaching to somebody who isn't already in the choir, so to speak. I really hope that's the case, but who knows? Either way, part of an artist's job is to speak up. Whether it's in our work or on social media or in an interview, one of the things that separates artists from entertainers is the compulsion to make honest statements, especially when it's scary to do so. And there's a reason for the term "con artist." The gift of an artist is the same gift that allows people like Ben Shapiro to trick Americans into making him famous, but I like to think we use that gift to unify rather than divide. The best of us can use a joke or a rhyme or a melody to spread a real message in a way that doesn't immediately turn the listener off. It's like we get a few extra seconds to speak because the audience doesn't realize what we're saying until they've already heard the message. This is why I'm really happy about the feral hog thing becoming so popular. It shows how ridiculous most of these "war weapons for sport and home defense" arguments really are.

On the absurdity of the "my guns are for feral hogs" argument: "I've seen a damn hog in my time. And yes they're scary, but I'd much rather face a few dozen wild hogs than a freaked-out dad with an AR-15."

He often speaks up about gender equality too: "I just call them like I see them, but I wish everybody would do the same. It's like we're all attacking the feral hog one at a time instead of in a group. Or an action movie where the bad guys all go after the good guy individually so he's able to fight them off. Except with feral hogs. And the hogs represent the enemies of social justice. Why don't we all just attack the hog at once and get it over with?
[From The LA Times]
I genuinely laughed at that last quote. It's amazing. "It's like we're all attacking the feral hog one at a time instead of in a group… And the hogs represent the enemies of social justice. Why don't we all just attack the hog at once and get it over with?" Isbell is from Alabama, did you know that? He's from the rural, "white America" that the GOP fetishizes and he still turned out to be pretty f–king woke. I guess I'm stanning Jason Isbell now?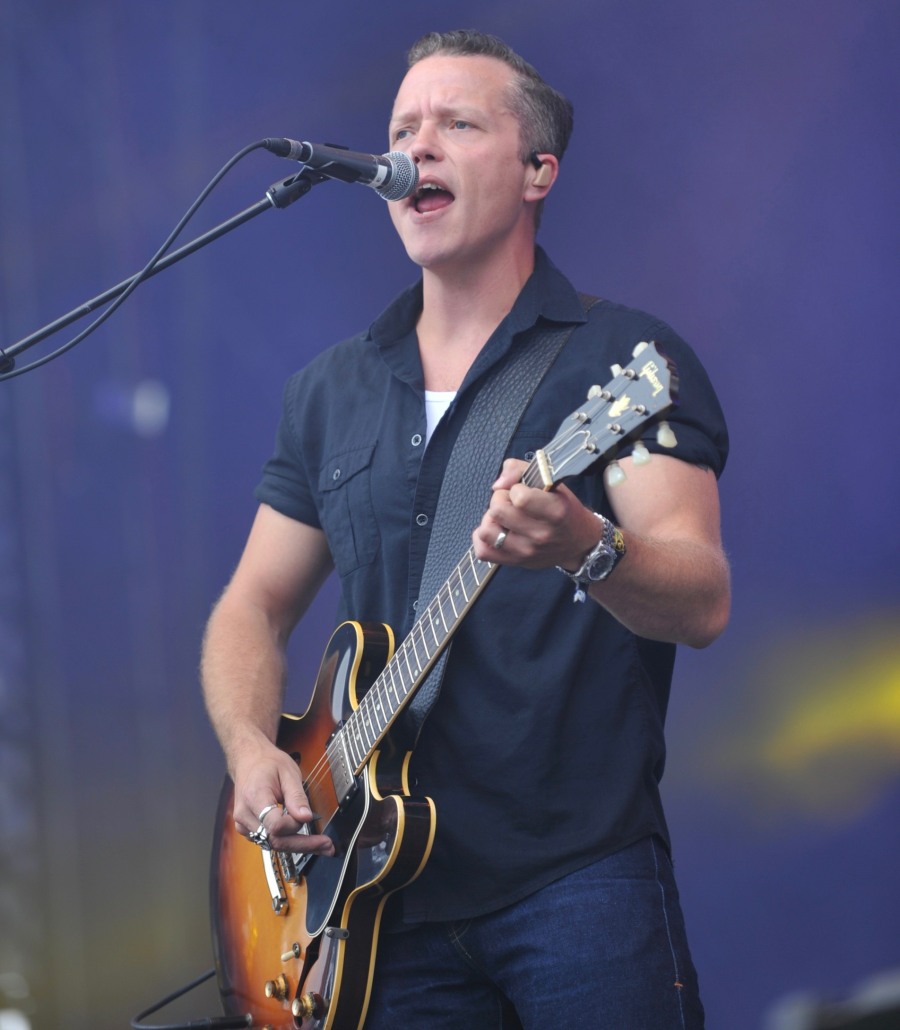 Photos courtesy of WENN.
Source: Read Full Article