How much money have Angelina Jolie & Brad Pitt already spent on their divorce?
04/02/2021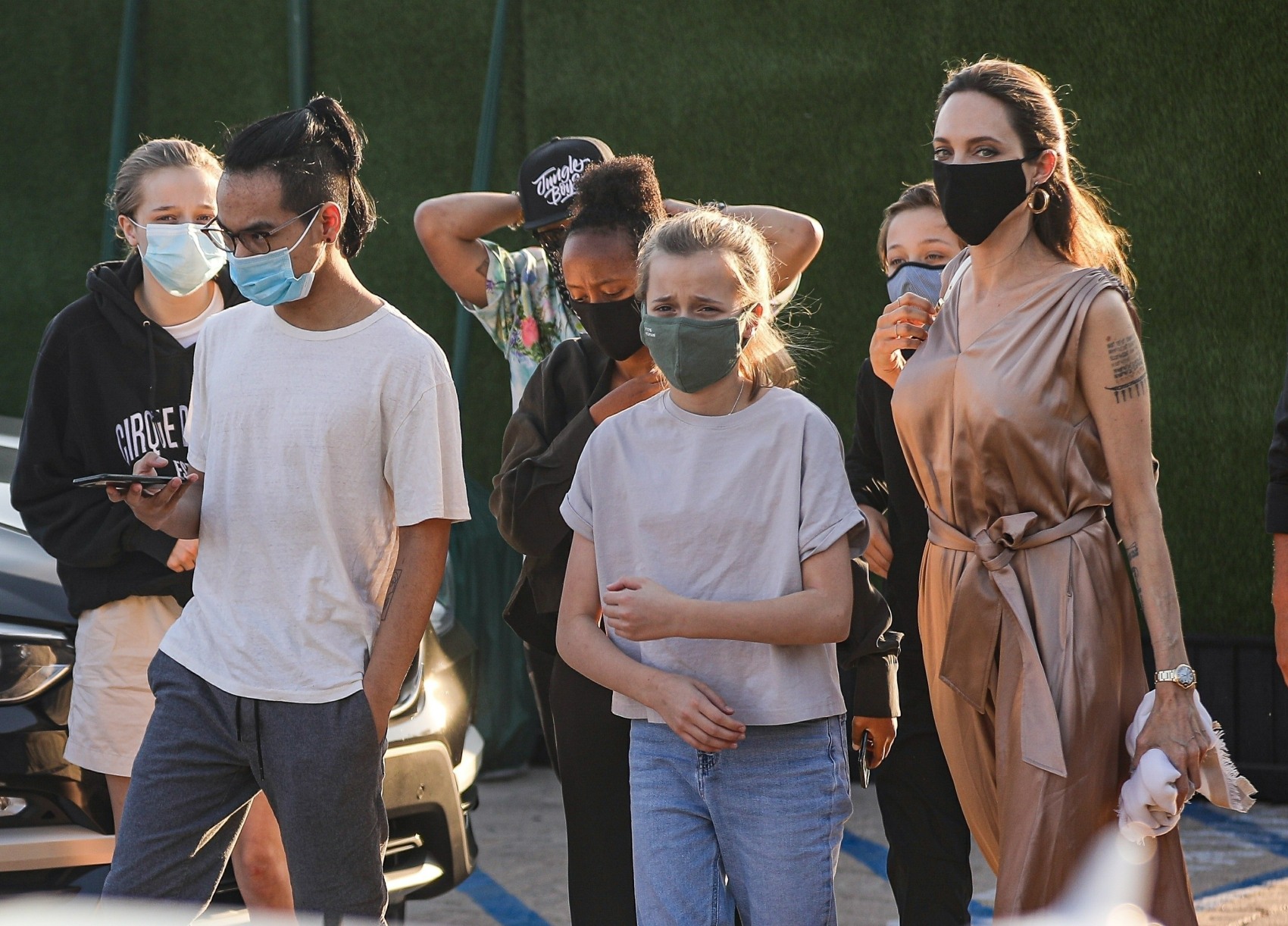 Angelina Jolie and Brad Pitt are still, quite obviously, in a divorce battle. The most recent story was that Angelina has informed the family court that she will provide evidence and testimony of Brad's domestic violence. This is related to their ongoing custody dispute over their five minor children – Maddox is old enough to do what he wants, and he doesn't want to see Brad. Apparently, Pax doesn't want to see Brad either, and I'm starting to wonder if Zahara has opted out whenever possible. Anyway, you get the idea – the custody issues are still messy and the lawyers' billable hours are piling up, especially given the fact that the divorce case has been happening for four and a half years, and it's likely to keep going. The Daily Mail claims that Brad & Angelina have already spent $1 million each on the lawyers and such. That's a low figure.
Legal experts in Los Angeles say each have each spent over $1million in legal costs already – and say the custody battle could go on for six more years. Angelina Jolie and Brad Pitt still have not reached a settlement on how to split their multi-million dollar fortunes or the custody of their five underage kids.

Angie recently sold a painting by Winston Churchill that Brad is believed to have gifted her. Rumors quickly spread that she offloaded the artwork – which sold at auction in London for a record $11.5million earlier this month – to shore up her legal war chest for the battle ahead with Once Upon a Time in Hollywood actor Brad.

LA divorce attorney Kelly Chang Rickert told DailyMail.com: 'I think this could become one of the most expensive divorce cases in Hollywood history in terms of legal fees. It has been going on for over four years now so it's definitely one of the longest celebrity cases we've ever seen. I believe Angelina and Brad have already spent over $1million each. They are both employing very reputable attorneys and Angelina has already gone through several. Hourly rates may range from between $1,000 to $1,500 and I would estimate that these lawyers may be billing 40 or 50 hours a week at times.

'They have also hired a private judge who probably bills around $900 to $1,000 an hour, so he is probably costing $10,000 a day. If they used him for a five-day trial, he would probably take $50,000 up front and another $10,000 to review paperwork beforehand. I would say they've paid the judge himself probably close to half a million dollars between them,' she added. 'When Angelina recently sold the painting at auction, people asked if that meant they are close to settling. I actually think she sold it to pay more attorney's fees, that's just my pessimistic divorce lawyer point of view,' Rickert said. 'I wouldn't be surprised that that's what it's for, but it could be for other things too.

'Angelina seems to think she can get sole custody of the kids, but that is just not the case. She can keep paying millions and millions and millions but as long as Brad wants custody and fights for it, she's going to have to share. Their youngest kids, twins Knox and Vivienne, are 12 so this could go on another six years until they reach the age of majority at 18. I've definitely had cases go on and on and on until the kids are adults. Very nasty ones keep going and Angelina changing attorneys is an indication that she needs to get her own way and isn't willing to give up. It's almost worse when people have the money because they'll just keep fighting. Other people run out of money but Angelina has the means to keep paying for lawyers.'
[From The Daily Mail]
Brad has had an entire team of lawyers, legal advisors, publicists and crisis managers on his payroll since September 2016, just after the plane incident. He's already spent MILLIONS on just his legal and PR response to Angelina. He's also been slow-walking his financial disclosures to Angelina and her team, and we also know that he put up a fight about providing child support during the divorce. As for Angelina's finances… I think she's probably already spent millions in legal fees, family therapists and all of that. But I don't think she's broke – I think she's just willing to spend the money to fight for what's right, in her mind. Anyway, this Kelly Chang Rickert sounds like a dumbass.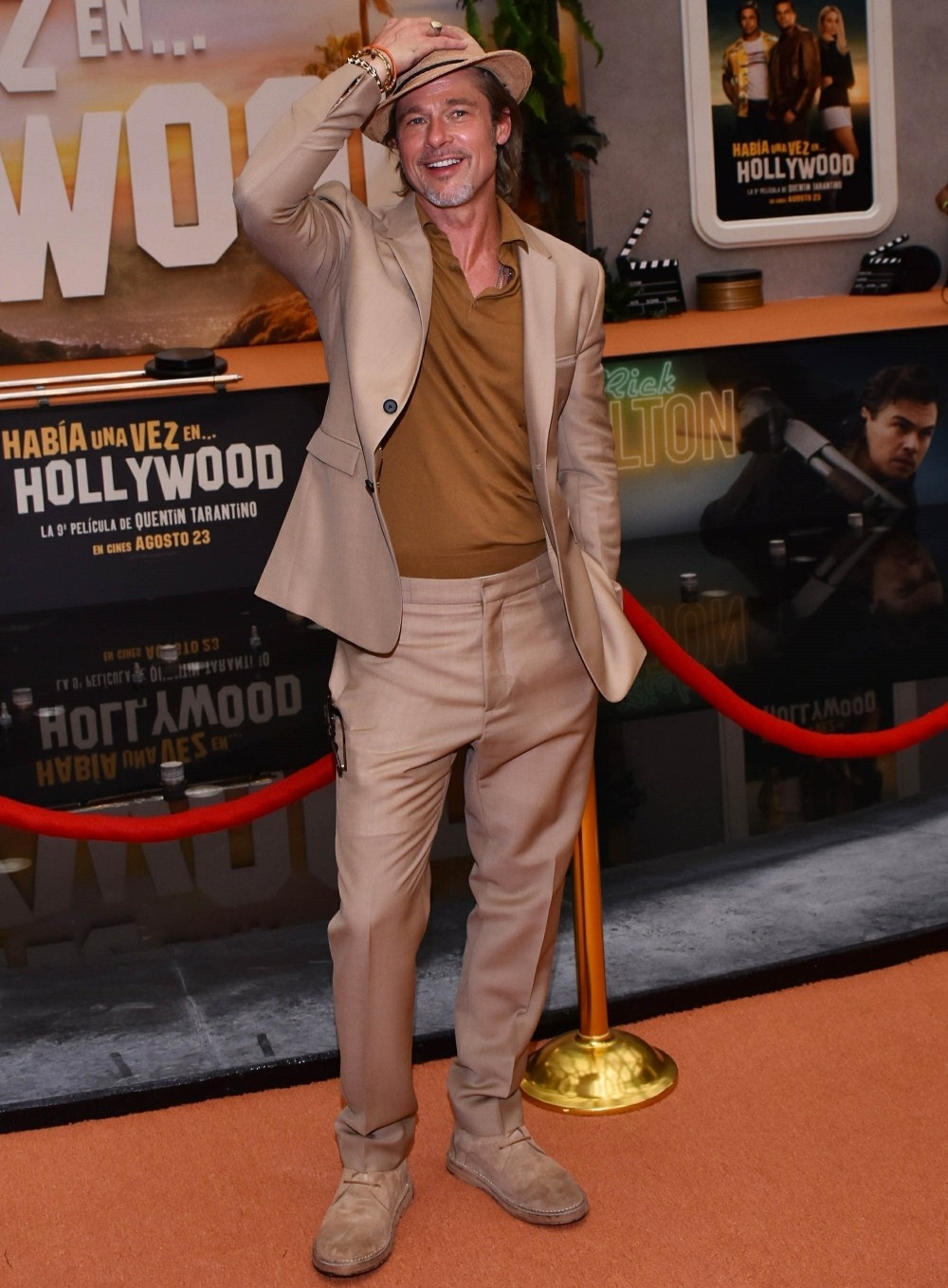 Photos courtesy of Backgrid.
Source: Read Full Article