Harry Shum Jr. Is Just Excited as We Are About Crazy Rich Asians 2: "The Love Is There"
09/24/2021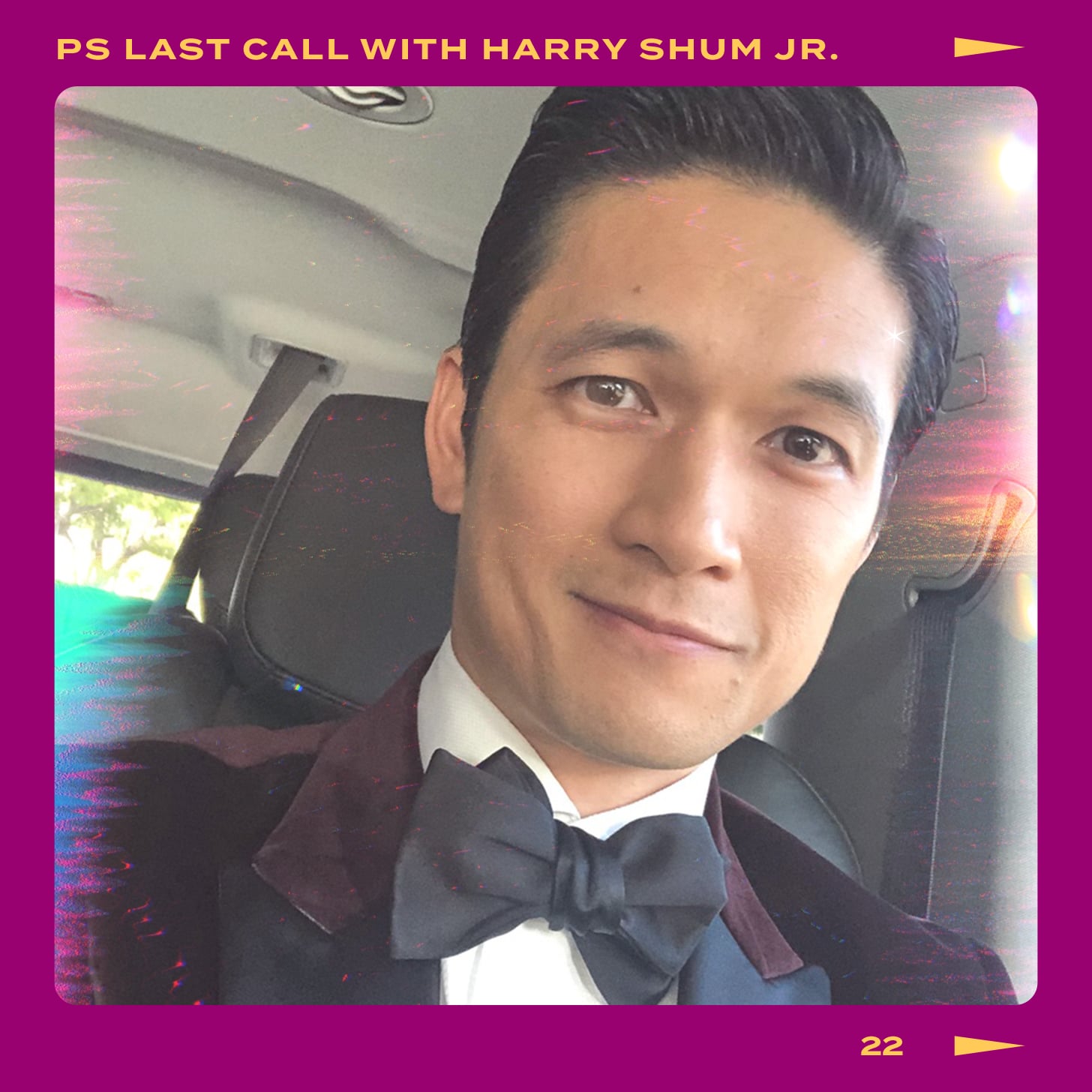 In our Q&A series Last Call, we get down to the bottom of every last thing with some of our favorite celebs — from the last time they were starstruck to the last song they listened to. This week, Harry Shum Jr. takes our call.
With a knack for acting, dancing, and singing, Harry Shum Jr. truly is a triple threat. The 39-year-old actor is well known for his roles on Glee and Shadowhunters, but most recently, he used his talents to kick off the Pixar Fest dance and pose challenge with wife Shelby Rabara. As an avid Pixar fan himself, Harry has been slowly introducing his daughter Xia Shum, whom he and Shelby welcomed in 2019, to some of his favorite movies, including the Toy Story franchise and Up. "What I love about Pixar films is that there's something for everyone and you're going to enjoy something out of it in different ways," Harry told POPSUGAR. "That's the beauty of these films, that [they] center around the meaning of family and friends."
Harry has been acting since he was in his 20s, but since becoming a father, he admitted that he's been looking at roles much differently. "You definitely read scripts very differently because you get emotional," he said. "In having a kid, you feel things a lot easier because you're more connected to the innocence of life that, as you grow older, you tend to suppress. You're faced with it every single day, which I view as a beautiful thing. So I have that in mind with whatever I'm going to do, about how am I going to pay it forward and contributing to society as we move forward."
Though Harry has starred on some iconic series over the years, he has been making a shift to feature films as of late. Last year, he starred in the emotional drama All My Life, and this year, he will be starring in Netflix's holiday rom-com Love Hard alongside Nina Dobrev, Darren Barnet, and his Crazy Rich Asians costar Jimmy O. Yang. Of course, the one question on every fan's mind lately is: what is the status of Crazy Rich Asians 2? While Harry admits he doesn't know much about the latest installment of the book-to-movie franchise, he is more than eager to reunite with the cast when it does happen. "We constantly have reunions. I don't know if that's our way of trying to satiate our void of not being able to work together in that capacity, but Awkwafina, Jimmy, and the rest of the crew, we constantly try and make ways to see each other. The love is there and if there's an opportunity to make another one, then the love will definitely radiate on that screen if we ever get a chance to do it again." Check out the rest of Harry's Last Call interview ahead.
Source: Read Full Article