Fans Say Tarek El Moussa's Son is the HGTV Star's 'Twin' and 'Mini Me'
06/08/2022
Tarek El Moussa recently shared an Instagram post detailing his son Brayden's school field trip, and fans can't get enough of the adorable 6-year-old. Here's what the Flip or Flop star posted about his son and how fans reacted.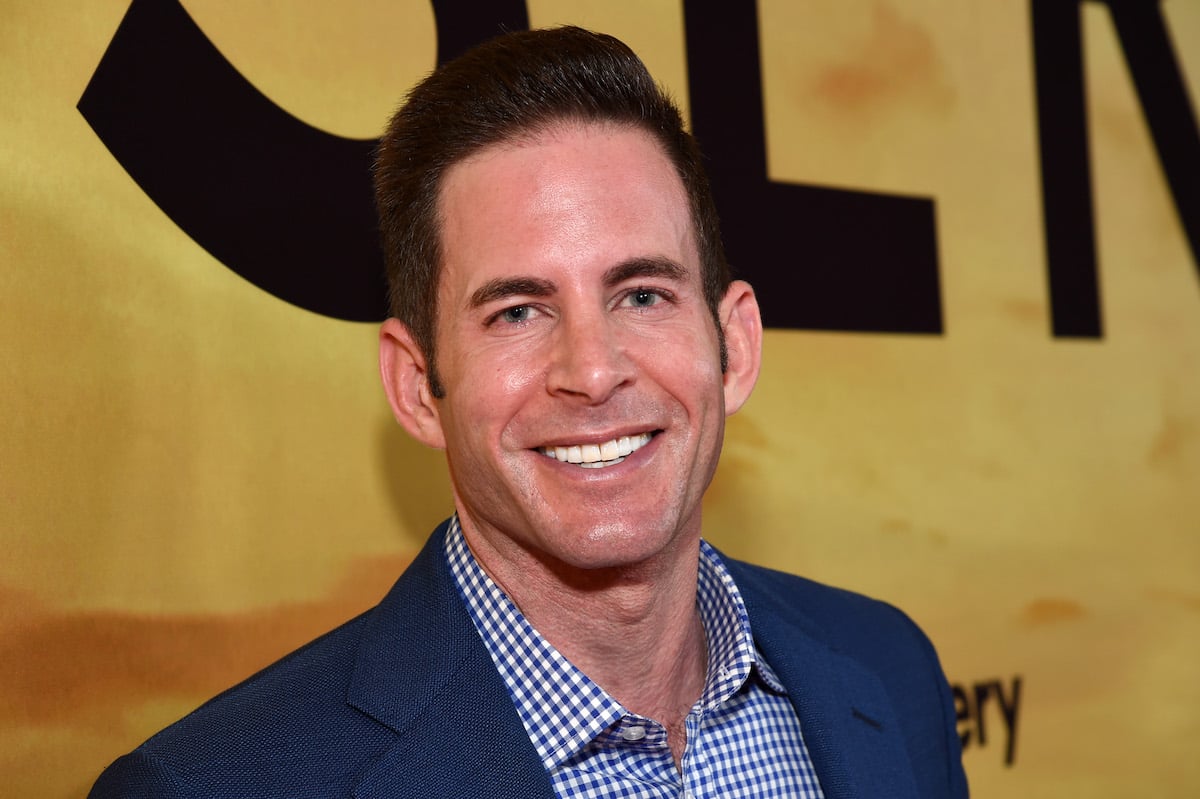 Tarek El Moussa posted an Instagram photo of his son Brayden on a school field trip
Flip or Flop star Tarek El Moussa frequently posts on social media about his love for his wife, Selling Sunset star Heather Rae Young, and his two children, Taylor and Brayden. El Moussa shares custody of his kids with his ex-wife, Christina Haack.
On May 27, he shared an Instagram photo of himself and his son Brayden on a school field trip. "Me and Mr. Handsome had a very special day last week:)❤️ I was a chaperone for his kindergarten field trip at the zoo!" the Flipping 101 star captioned the image.
"It was the cutest day and also his first time riding a school bus. He was so excited because there were 'no seatbelts' and he knows his dad is a safety freak!" he wrote. "Time is flying by everyone so squeeze your loved ones harder than ever! Today was an incredible day and I'll never forget these moments…. (or the fact that Bray stole my phone and took 7000 pictures of animals 🤣🤣🤣)"
https://www.instagram.com/p/CeFGTN9PjBc/
Fans were struck by the resemblance between Tarek El Moussa and his son Brayden
Tarek El Moussa's fans loved his Instagram post about Brayden, and many of them pointed out the resemblance between the Flip or Flop star and his son.
One fan commented, "He sure is your mini me. The cutest❣️," while another fan wrote, "He's definitely your twin!!! 😂"
Another fan wrote, "He truly is your mini me. Handsome," and someone else commented, "He's your twin ❤️❤️"
One fan said, "Enjoy every minute! Thanks for being a great dad! Bray is a mini YOU! ❤️"
And El Moussa's biggest fan, his wife Heather Rae Young, commented, "The cutest ❤️❤️❤️❤️❤️❤️😍"
The 'Flip or Flop' star previously posted and deleted the same Instagram photo and caption
Tarek El Moussa previously shared and deleted the exact same photos of his son Brayden on May 24. When he reposted the pictures on May 27, he edited the caption to reflect the date change. Less than 12 hours after the Flip or Flop star shared Brayden's kindergarten field trip pictures the first time, he deleted the entire post.
El Moussa didn't address his choice to delete and repost later. But fans slammed his wife, Selling Sunset star Heather Rae Young, for her Instagram post on the same date. On May 24, she shared a video of her interview with Too Hot to Handle star Harry Jowsey. Young posted the playful interview on the day of the tragic elementary school shooting in Uvalde, Texas, where 19 children and two teachers died (per People). 
Fans criticized the Netflix star in the comments section of her post. "14 children lost their lives…any thoughts on that instead of posting some bull s***?!" one fan wrote, while another commented, "Wow 20 kids shot dead and this is the best we can do?! Unfollowing!"
El Moussa and Young have both posted multiple times in their Instagram Stories about the tragedy, and the Flip or Flop star dedicated an Instagram post to them on May 25. 
Source: Read Full Article