Chris Pratt Diagnosed With Toe Fungus by 'My Feet Are Killing Me' Doctor
05/08/2023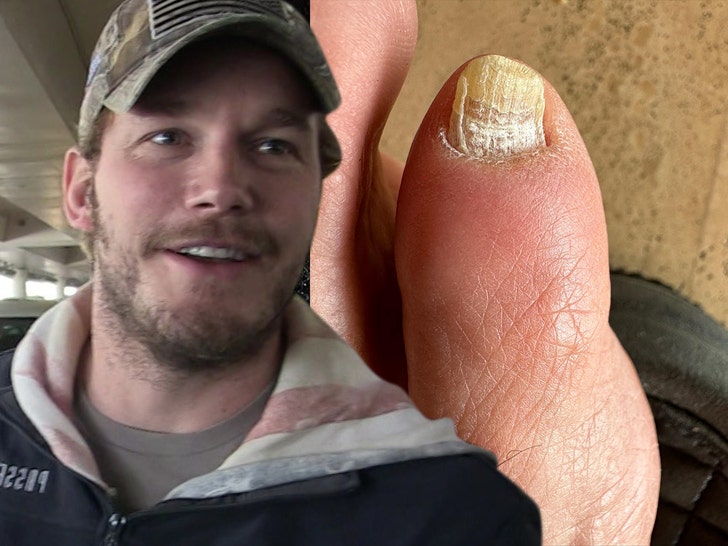 Chris Pratt is showing off his pinky toenail, even though nobody asked to see it … and a famous foot surgeon is diagnosing him with toenail fungus!!!
The 'Guardians of the Galaxy' star posted a photo of his toenail on social media, calling it his "Met Gala Look," and folks were quick to point out its unsightly appearance … so we turned to the experts to find out what's going on with Chris' feet.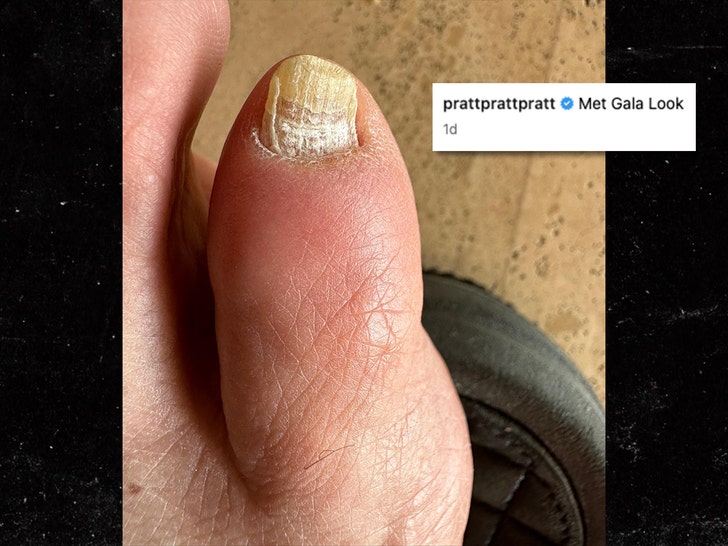 Dr. Brad Schaeffer, who starred in TLC's 'My Feet Are Killing Me,' tells TMZ … Chris is dealing with a toenail fungus and he needs to get it checked out by a doctor or pediatrist.
The good doc says the fungus presents a host of issues for Chris … and he doesn't think Chris is going to gain too many followers off this Instagram post.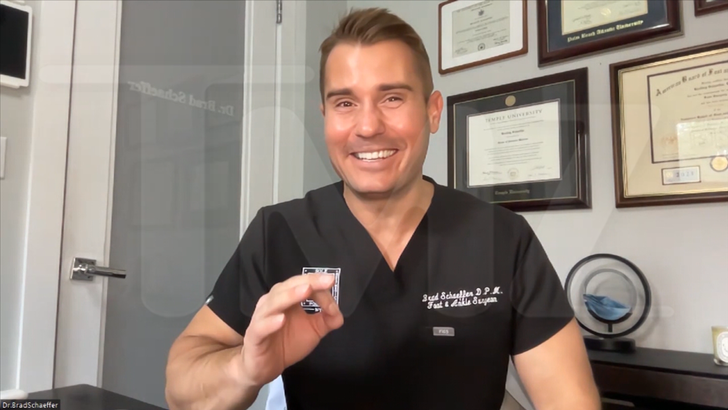 It's funny … Dr. Brad says Chris' toe isn't very sexy. Sorry, Chris. 🤷🏽‍♂️
The good news … the doc says Chris' case doesn't appear too severe and he's giving Chris a simple solution to his pinky problem.
Foot fetish folks, come get your man!!!
Source: Read Full Article