Black Ink Crew Compton Season 2: Release Date, Cast And New Details
08/26/2021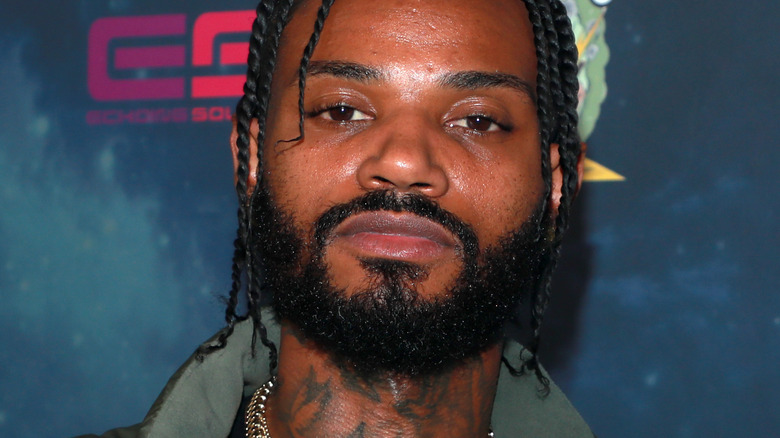 Jerritt Clark/Getty Images
By Haley Van Horn/Aug. 26, 2021 3:05 pm EDT
VH1's hit series "Black Ink Crew" showcases Black-run tattoo shops across the country. According to Futon Critic, "Black Ink Crew Chicago" and "Black Ink Crew New York" have been such successful runs for the network that they added a new addition to the roster. "Black Ink Crew Compton" debuted in 2019, per Deadline. This spinoff was the third series created by the franchise across its ten-year run on the air.
Compton, California, a city in Los Angeles County, has a reputation centered around crime and violence, according to KCET. "Black Ink Crew Compton" looks to show a different side to the city that isn't often portrayed on TV or in movies.
Star of the show and founder of the first Black-owned tattoo shop in the city, Danny "KP" Kirkpatrick wants to change the way people see his city. "We're showing we can unite. We're shedding a different light of Compton through art, our ink and music" (via ABC).
Season 2 does not have a release date yet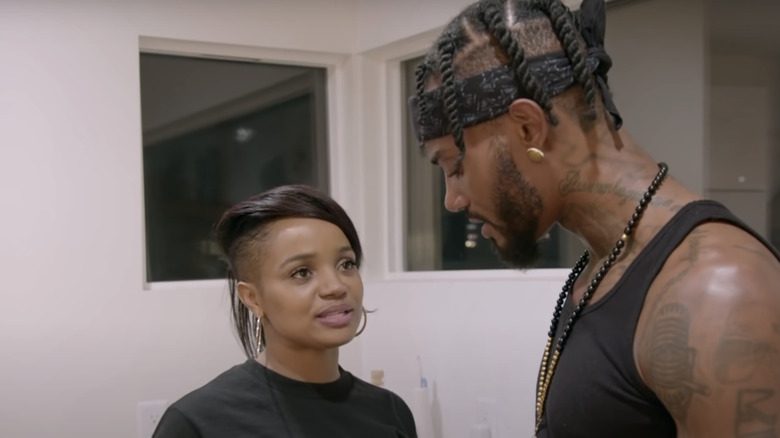 While it appears there is no set release date for a new season of "Black Ink Crew Compton," members of the cast were featured on a new franchise spinoff called "Black Ink Crew Secrets Unlocked" back in March (via Hip Hop Wired). The special brought together cast members from all of the franchise's spinoffs, including Chicago, New York, and Compton. It seems there is no news surrounding a new season just yet, but the inclusion of the Compton cast on these spinoffs seems like a good sign for fans.
According to The Cinemaholic, it was speculated that season 2 would begin filming sometime during the 2020 year. Well, we all saw how that went. The COVID-19 pandemic shutdown of tattoo shops across the state of California from March of 2020 into the early months of 2021 (via NPR). Many tattoo shop owners attempted to sue the state in order to reopen their doors, but the lawsuit was unsuccessful. It is likely that the pandemic and local restrictions caused the filming of "Black Ink Crew Compton" to be postponed.
The cast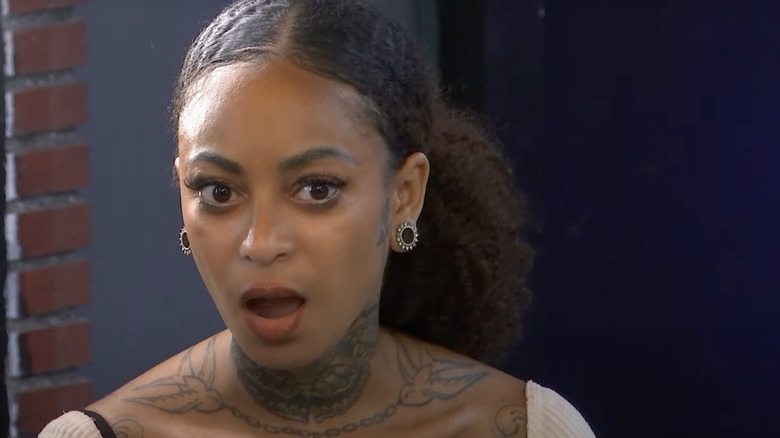 The cast of "Black Ink Crew" features some of Los Angeles' most prominent tattoo artists. Kirkpatrick is the owner of the shop, Ink Art Music Collective, featured on the show (via Y'all Know What). He is a tattoo artist and musician who uses his shop not only to tattoo people but also as an art space. He has been dating Kyla Pratt, who is famous in her own right, for several years. Aside from being featured on the show, you may recognize Pratt if you were a fan of The Disney Channel. She was the voice of Penny Proud from "The Proud Family" and starred in "Dr. Doolittle" with Eddie Murphy (per IMDb). The couple has two daughters together, Lyric and Liyah.
Other tattoo artists on the show include Nessie Blaze, Ink Drippin', Lemeir Mitchell, and Vudu Dahl. Recurring characters are Danielle, the girlfriend of Mitchell, Barbie, the stylish receptionist, and Tim Simmons, Kirkpatrick's cousin who doubles as the shop's manager, according to Reality Titbit.
Families are growing!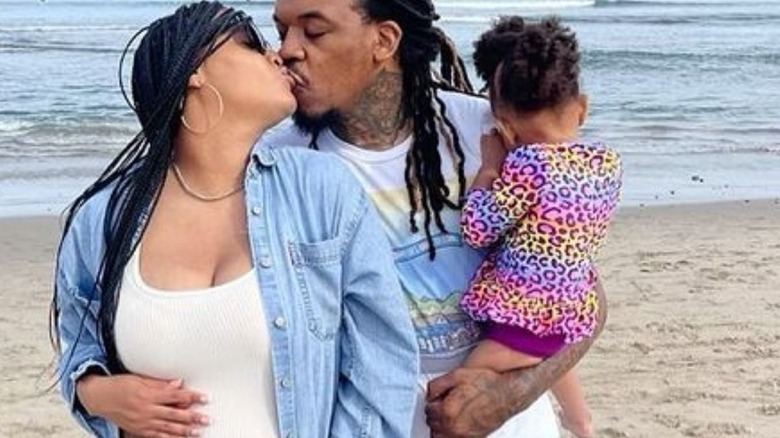 Since the show has aired, Mitchell and his girlfriend Danielle have welcomed a daughter named Summer, per Distractify. The family hasn't stopped growing since her birth, though! In a post on Instagram, Mitchell announced that he and Danielle were expecting their second child. Mitchell had a difficult upbringing, stating that he began selling drugs at the age of 13. He credits his tattooing career, as well as his dessert food truck called Happy Ice, for saving his life and allowing him to provide for his family.
Pratt has taken time to normalize receiving mental health care during the downtime between filming. She told Health that she struggled with her mental health after having her children and she hopes to see the stigma behind mental health disorders end. "I feel like everyone is working through something they don't talk about-we all go through it," she said. "We can normalize it, and it becomes something we can bond over."
Not much has changed for the cast of the newest "Black Ink Crew" spinoff since the show premiered. It is likely that the COVID-19 pandemic has gotten in the way of their business ventures.
Source: Read Full Article