90 Day Fiancé Season 9 Release Date, Cast, And Storyline
07/16/2021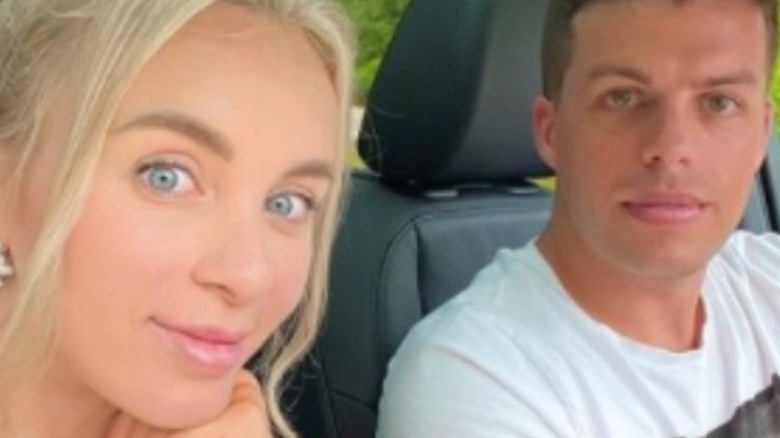 The premise of TLC's "90 Day Fiancé" is in the title itself: the reality series follows couples who have applied for a K-1 visa and as such, only have 90 days to get married before the non-American citizen must return to their country of origin. The show began in 2014 and has only grown in popularity since then. 
Like many reality shows, the content of the show isn't 100% off-the-cuff. Nikki Cooper, who starred on the show in 2018, explained to InTouch, "I wouldn't say that there's a written script that's like, 'Hey, read this line, read this line. But there are times where there are different people or producers that come up to you and say, 'Oh, I think it would be cool if you do this,'" or "'I think you should say this.'"
Lest you worry that the whole thing is fake, the couples on the show are very much real. The show's producer, Matt Sharp, told Deadline, "We're not involved in the immigration process. We find couples for the show that are already in the process. It's an authentic process: These are couples who are in love and going through this process."
Real or not, fans of the show have seen a lot over the last eight seasons. Here's what you can expect in Season 9.
COVID-19 may affect the show's premiere date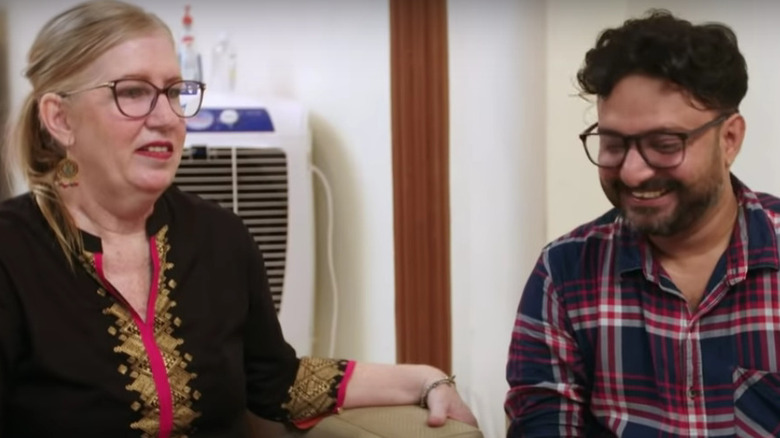 While the official date for Season 9 of "90 Day Fiancé" hasn't been announced yet, there's quite a lot that we can learn from when past seasons aired. Since Season 4, each cycle has offered a minimum of 13 episodes spread out over several weeks. Most seasons of the show have also begun in October of the year, so it's not too far-fetched to expect that Season 9 could debut in late 2021.
However, it's definitely possible that the on-going pandemic has put the entire show on pause. A K-1 visa typically takes around eight to 10 months to be fully processed, and then another four to six weeks of time passes before an interview at the nearest embassy or consulate in the United States can be set up (via Boundless).
Of course, the coronavirus had a major impact on visa processing and travel in general, and regular operations didn't resume until August 2020, per U.S. Department of State, which could have impacted when the show began production.
Who might be on Season 9 of 90 Day Fiancé?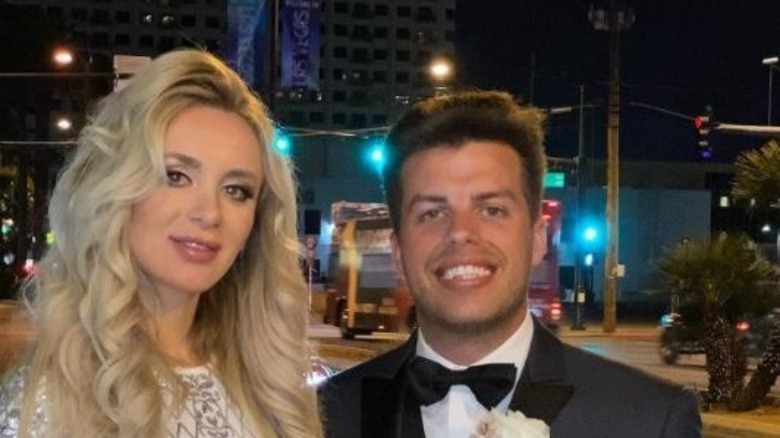 The cast of Season 9 of "90 Day Fiancé" hasn't officially been released yet, and the show's Instagram account hasn't really dropped a few hints about who viewers will see on the show. But we can review what we learned about cast members from the past and remind fans what kind of plot lines the show tends to follow.
In Season 8, we met a 52-year-old woman named Stephanie and a 27-year-old man name Ryan who were presumably entering into a relationship. In a short clip shared to the "90 Day Fiancé" Instagram, Stephanie worries that their relationship won't suffer if she continues to feel like a "sugar mama" to Ryan, though she jokes about being a cougar. 
Another video from Season 8 features Yara and Jovi (pictured), a young couple-to-be that seem slightly mismatched, as noted by viewers. For starters, Yara, who hails from Brazil, is accused of trapping Jovi, who talks about how he likes to party. He also mentions that he's not sure he's entirely comfortable with the idea of getting married in only 90 days.
While these are only a couple of situations, there are positive outcomes on the show as well; hopefully Season 9 is a healthy mix of both. 
What season 9 of 90 Day Fiancé will be about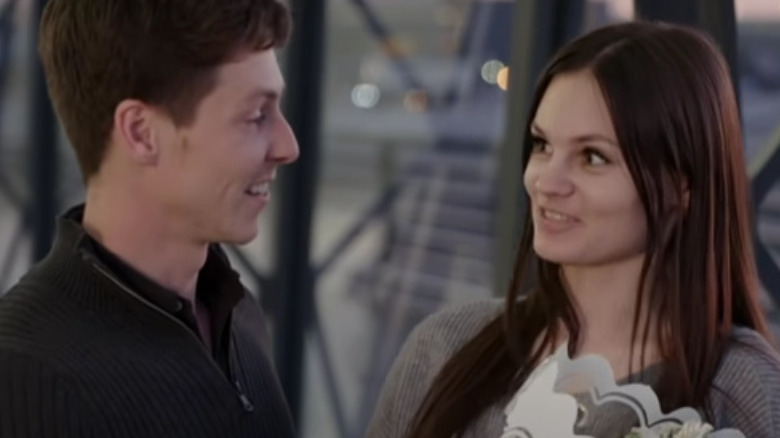 Obviously, Season 9 of "90 Day Fiancé" will be about what couples who are trying to get married on  K-1 visa within 90 days go through. 
Best Toppers explains how the upcoming season is similar to what we've seen before, but still a little different from seasons in the past. "The whole story revolves around a pair who applied for a K1 visa. Therefore, we decided for 90 days to marry each other. This time, the purpose is to understand each other and make marriage arrangements for the marriage ceremony. All we can say is that they'll try to live in a relationship."
Romantics at heart will feel encouraged by this tidbit from producer Matt Sharp, who insists the couples on the show are really in this together. "We don't put people together. Everyone we feature on the show, they found themselves organically," he stated, according to Deadline.
Source: Read Full Article